The Shocking Moment A Woman Catches Man Masturbating At Her On Bus
12 May 2018, 17:46 | Updated: 28 October 2019, 15:21
This is the shocking moment a man masturbates in front of a young woman on a bus, and the driver did nothing about it.
This is the sickening moment a man on a bus exposed himself and masturbated in front of a young woman in Leeds.
But when the 22-year-old reported him to the driver, he did nothing and told her to change seats.
Karlah Daly was sitting at the front of the upper deck when the man moved closer to her and started pleasuring himself.
In the clip Karlah asks the man to stop performing but he continued to harass her.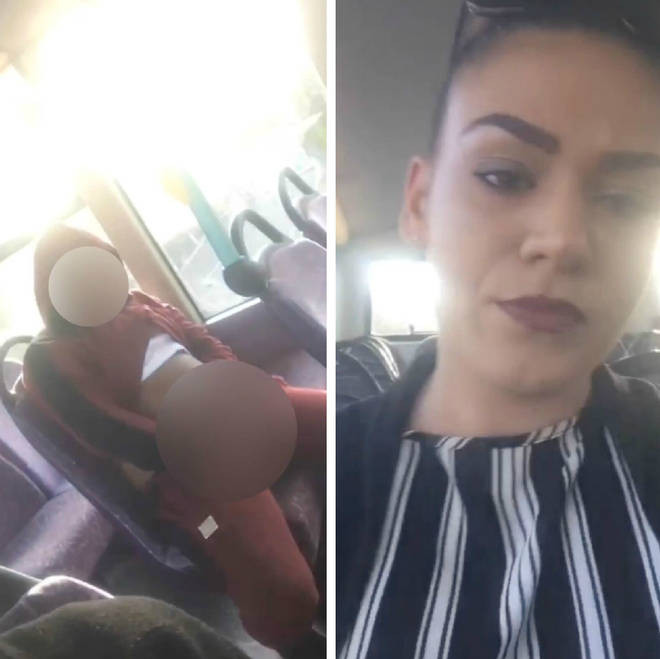 Karlah said: "I got my phone to record him and asked I'm 'can you stop it please', but he still carried on with his eyes fixed on me.
"I got up to leave and he said 'I love you'."
It was at this point Karlah reported the incident to the bus driver, who then simply told her to move seats.
Karlah has reported the incident to West Yorkshire Police who will be investigating the matter.