Liberal Democrats Unveil Controversial Election Poster
20 May 2017, 12:40 | Updated: 20 May 2017, 15:53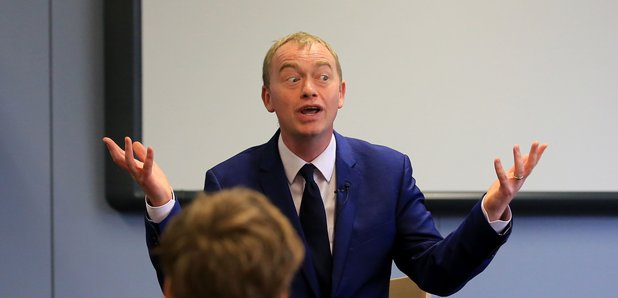 The Liberal Democrats today (Saturday) unveiled their election poster, and it's not what you'd expect.
Vince Cable, former Business Secretary, revealed the 'hard hitting' poster during a speech to activists in Twickenham - where he is standing as a prospective MP.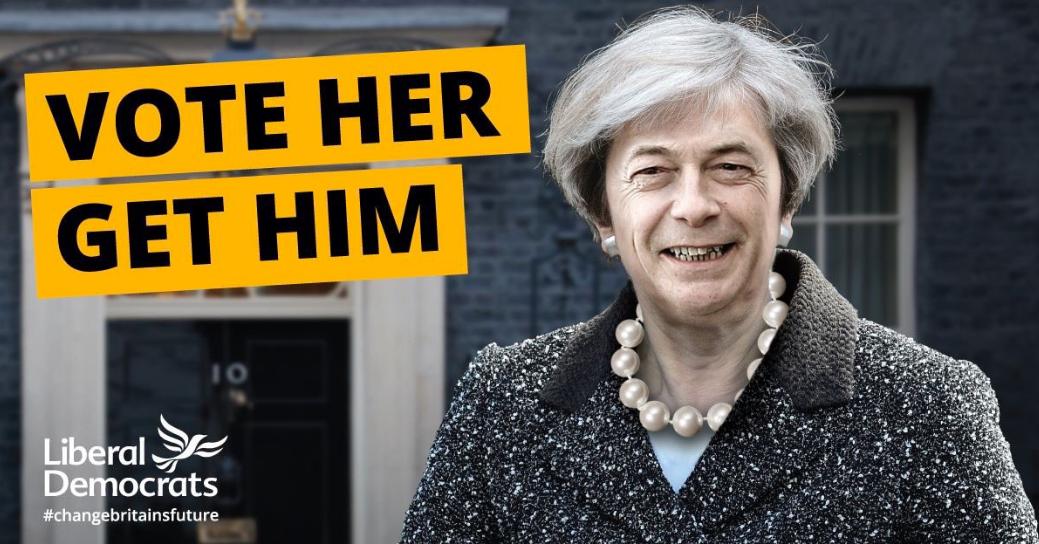 The poster features Prime Minister Theresa May with Nigel Farage's Face imposed onto her body.
The Liberal Democrats' Lord Brian Paddick, Shadow Secretary of State for the Home Office, joined LBC Presenter Maajid Nawaz in the studio to discuss it.
He told Maajid that the steer away from the party's traditional election poster tactics was an important one.
The poster reads 'vote her, get him', and Lord Paddick said: "That's exactly what we've seen. People forget last year Theresa May was arguing in favour of the UK remaining in the European Union, now she's going for the hardest of Brexits.
"Even Nigel Farage is surprised. Nigel Farage said about Theresa May 'she's using exactly the words and phrases I've been using for 20 years, I'm thrilled'.
"And the point we're trying to make is, is that rather than Nigel Farage adopting the clothing of Theresa May, it's the other way around.
"Actually Theresa May has adopted, hook, line, and sinker, Ukip's values, Nigel Farage's views, in order to hoover up Ukip votes."