Gina Miller Lays Into Dishonest MPs As She Calls For Second Referendum On Brexit
13 June 2018, 07:54 | Updated: 13 June 2018, 08:03
Gina Miller launched an astonishing attack on MPs, accusing them of being dishonest and cowardly over Brexit.
The businesswoman, who went to court to ensure that parliament gets a vote on the UK's plan to leave the European Union, revealed that she now feels a second referendum is the best way forward.
Speaking to Ian Collins, she said they had told too many lies and held back too much information to be trusted.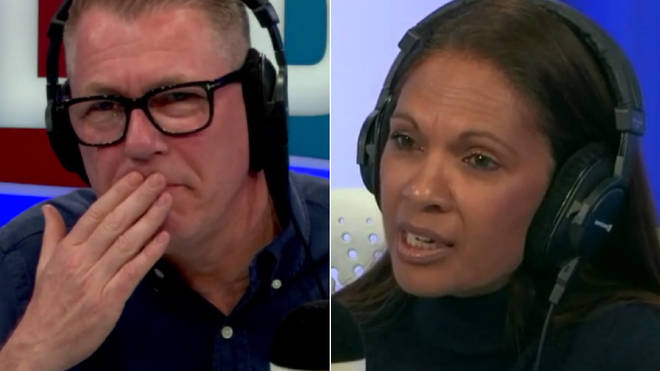 She said: "Parliament should be at the centre of this and they're not behaving with true integrity and honesty.
"There are lies being told, there are things being hidden from the public.
"Because of that, I have changed my mind on the fact that it shouldn't be up to parliament, it should come back to the people.
"And I don't believe in referenda, so I'm saying this really reluctantly."
Labelling MPs cowards, Ms Miller said: "They're a bit like the lions in the Wizard of Oz, some of them, looking for their courage.
"If they can't quite find it, perhaps they give this back to us. At one point, the politicians decided to hand over this decision to the country, why not give it back to the people of Britain to see where it ends?
"Because I'm not sure they are capable of coming to an end."