Henry Bolton "Irreplaceable" Claims Caller In Argument With Ian Collins
22 January 2018, 10:16 | Updated: 22 January 2018, 10:20
Keith called Ian Collins and passionately defended Henry Bolton as UKip Leader. He said he was "irreplaceable" and accused the NEC of "rank stupidity".
The party's National Executive Committee (NEC) held an emergency meeting on Sunday.
The caller was angry after UKip's ruling body passed a unanimous vote of no confidence in party leader Henry Bolton following a row over his 25-year-old girlfriend.
Keith, from Felixstowe, insisted the NEC should back the leader "against the forces of the people who want to see the death of UKip, that is the problem".
He went on to have an argument with Ian Collins over Mr Bolton's choice of partner and suitability to lead the party.
The LBC presenter referred to Henry Bolton's relationship with Jo Marney and said "he looks like a fool to me".
Keith insisted it's "the politics that matter".
He said: "The ability to put the politics out in front of the country, he [Henry Bolton] can do that extremely well, he's the only person, in my opinion who can do that".
Pressed by Ian on the NEC vote and the fact they "all voted to oust him" Keith went on to say Mr Bolton is "irreplaceable".
"That is why the decision by the NEC is "completely stupid", he added.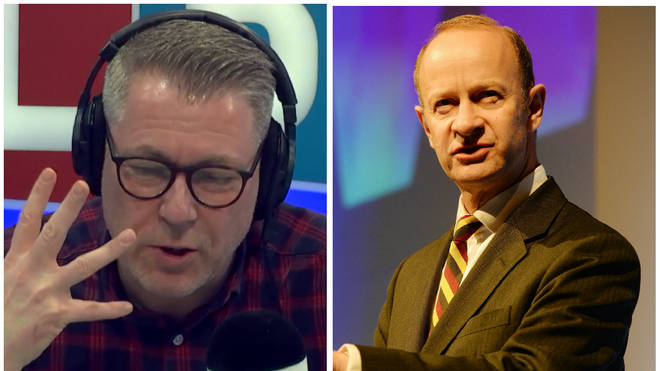 Following the NEC vote the issue will now be discussed by the party membership.
On Sunday the leader of UKip in Scotland, David Coburn, told LBC it's right to take the issue to members.
UKip MEP Bill Etheridge disagreed and told Alex Salmond Mr Bolton should step down straightaway.
You can listen to the exchanges between Ian Collins and Keith on the video at the top of this page.