Car Crashes Behind BBC Reporter Live On Air At Ant McPartlin Court Hearing
17 April 2018, 07:38
This is the awkward moment there was a three-car crash in the background of a BBC report into Ant McPartlin's court hearing.
The TV presenter received a record fine after pleading guilty to drink-driving following his crash in Mortlake last month.
BBC News was part of the media circus at Wimbledon Magistrates Court reporting on the hearing.
But as their reporter was live on air, the dramatic incident took place behind her.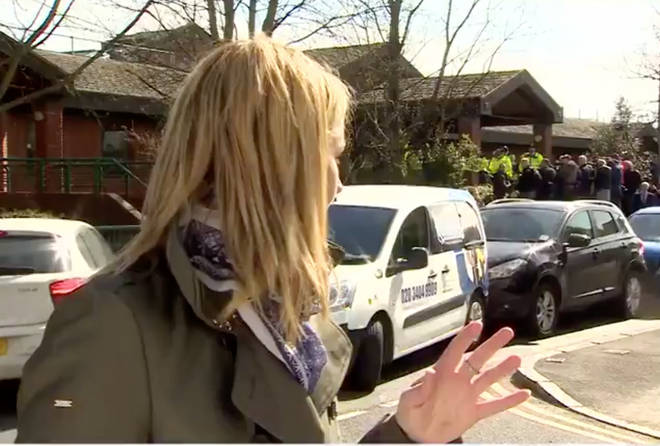 A blue hatchback smashed into the back of a Nissan 4x4, which in turn was shunted into the white van in front of it.
The presenter stopped in the middle of a sentence, saying: "Excuse me, sorry, it's just some cars have had a bit of a crash behind us.
"Such is the media crowd there, it has been very busy here today."