TfL Confirm Uber Licence Will NOT Be Renewed
22 September 2017, 11:02 | Updated: 22 September 2017, 18:06
Uber will not have their licence renewed to operate in London, Transport for London have confirmed.
The controversial minicab firm had their licence renewed for just four months in May, instead of the regular five years.
And today, TfL announced they will not renew their licence, following mounting problems from regulators around the world as well as a string of internal problems.
This does not mean that Uber cabs will disappear from London's roads, as the company are set to appeal the decision.
TfL's decision will be greeted with joy from London's black taxi drivers, but dismay from the 3.5m users in London and 40,000 drivers.
In revealing their ruling, TfL said they had concluded that "Uber London Limited is not fit and proper to hold a private hire operator licence."
Their statement read: "TfL considers that Uber's approach and conduct demonstrate a lack of corporate responsibility in relation to a number of issues which have potential pubic safety and security implications.
"These include:
- its approach to reporting serious criminal offences.
- its approach to how medical certificates are obtained.
- its approach to how DBS checks are obtained.
- its approach to explaining the use of Greyball in London, software that could be used to block regulatory bodies from gaining full access to the app and prevent officials from undertaking regulatory or law enforcement duties."
LBC's Political Editor Theo Usherwood explains: "It was the phone-in the Mayor of London Sadiq Khan did with James O'Brien where he talked about the failure of Uber to report sexual offences being considered in TfL's decision on the licence renewal.
"Listeners will be wondering whether the 40,000 Uber drivers will be off the roads. The answer is no. We are expecting the decision to be challenged in the courts and are expecting it to go all the way to the Supreme Court in the end.
"For TfL, it came down to who does the Mayor want to support? Does he want to be on the side of Uber, or does he want to be on the side of public safety and does it want to be on the side of the consumer."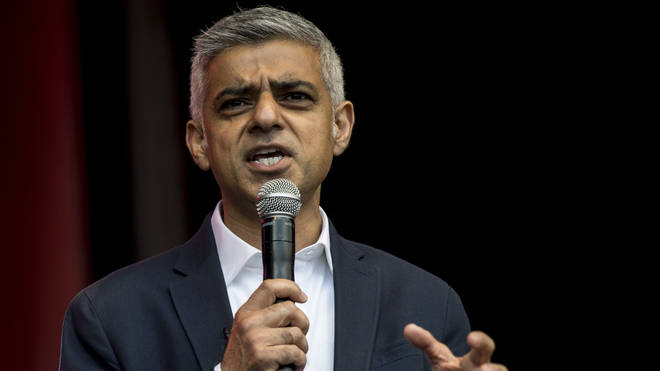 Mayor of London Sadiq Khan said in a statement: "I want London to be at the forefront of innovation and new technology and to be a natural home for exciting new companies that help Londoners by providing a better and more affordable service.
"However, all companies in London must play by the rules and adhere to the high standards we expect - particularly when it comes to the safety of customers. Providing an innovative service must not be at the expense of customer safety and security.
"I fully support TfL's decision - it would be wrong if TfL continued to license Uber if there is any way that this could pose a threat to Londoners' safety and security.
"Any operator of private hire services in London needs to play by the rules."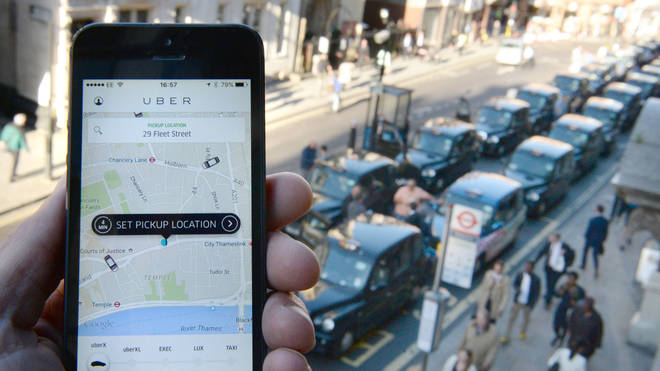 Confirming Uber would appeal against the decision in court, Tom Elvidge, the firm's general manager in London, said: "3.5 million Londoners who use our app, and more than 40,000 licensed drivers who rely on Uber to make a living, will be astounded by this decision.
"By wanting to ban our app from the capital Transport for London and the Mayor have caved in to a small number of people who want to restrict consumer choice. If this decision stands, it will put more than 40,000 licensed drivers out of work and deprive Londoners of a convenient and affordable form of transport.
"To defend the livelihoods of all those drivers, and the consumer choice of millions of Londoners who use our app, we intend to immediately challenge this in the courts.
"Drivers who use Uber are licensed by Transport for London and have been through the same enhanced DBS background checks as black cab drivers. Our pioneering technology has gone further to enhance safety with every trip tracked and recorded by GPS.
"We have always followed TfL rules on reporting serious incidents and have a dedicated team who work closely with the Metropolitan Police."
He added: "Uber operates in more than 600 cities around the world, including more than 40 towns and cities here in the UK. This ban would show the world that, far from being open, London is closed to innovative companies who bring choice to consumers."