Anti-Brexit Bus Launched... And Immediately Gets Stuck On Narrow Street
21 February 2018, 12:13 | Updated: 26 April 2018, 15:40
Anti-Brexit campaigners launched a new battle bus this morning - which immediately got stuck in a narrow Westminster street.
Playing on the infamous Brexit bus that promised an extra £350m for the NHS, this red bus states: "Brexit to cost £2,000million a week... says the government's own report".
Campaigners hope the bus will make people think "Is it worth it?".
But it didn't get off to a great start.
As soon as it embarked on its nationwide tour, it got stuck.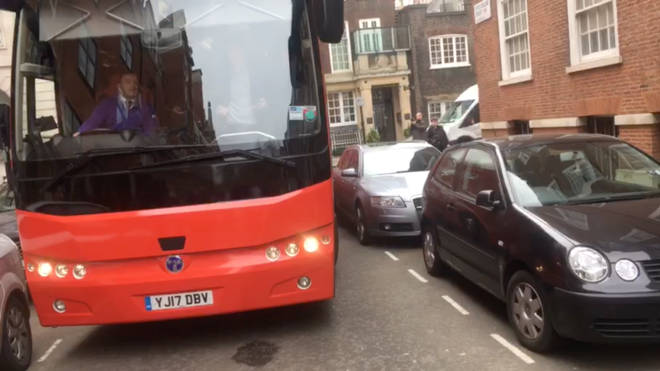 This video shows the driver trying again and again to squeeze down a tight road in Westminster as it tried to get to College Green for a photo opportunity.
LBC's Political Editor Theo Usherwood caught the embarrassing scene on film in full. Watch it at the top of the page.