Brexit negotiations explained: Who wants what? And where are the sticking points?
4 February 2020, 12:13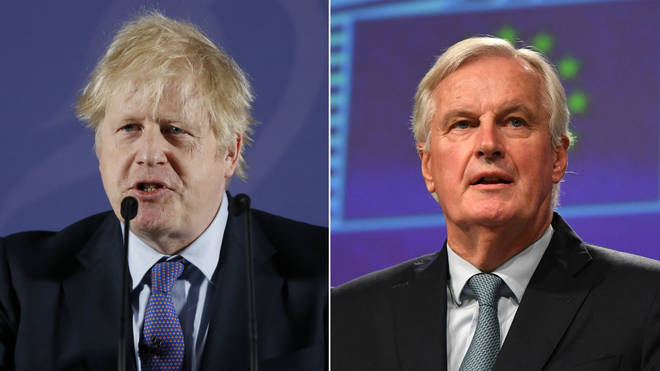 The UK and the EU have laid out separate proposals for what they would like a future partnership to look like.
Boris Johnson maintains he does not intend to abide by rules set by Brussels, while the EU insists a level playing field is necessary.
So - in the weeks before the official start to negotiations, what are the major topics under review and what does each side actually want?
Fishing
Put simply, the UK wants to ensure priority is given to British trawlers when working in British waters rather than be open to all in the union.
"It must reflect the fact that the UK will be an independent coastal state from the end of this year, controlling our own waters," Mr Johnson said.
He added that a fisheries agreement would need to introduce "annual negotiations" with the EU and use "the latest scientific data".
Ultimately, he says, this would ensure "British fishing grounds are first and foremost for British boats."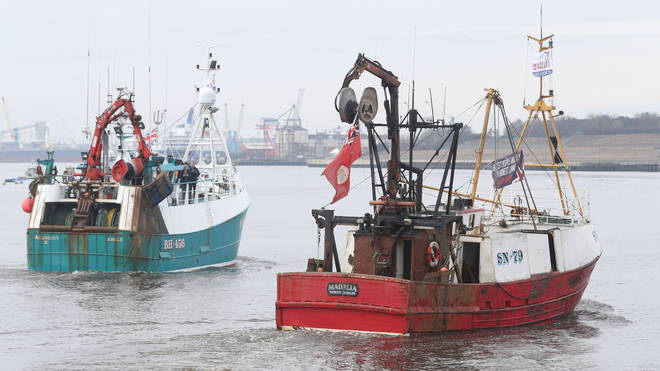 The EU, however, wants to protect the livelihoods of its fisheries workers - particularly French and Spanish - who currently operate in British territorial waters.
It also wants to stop the UK from subsidising British firms, which it worries could happen under Mr Johnson's proposal.
As a result, the bloc has warned a fisheries agreement would be "inextricably linked" to a future trade deal.
Trade
In laying out his "exceptional offer", the EU's chief negotiator Michel Barnier said the more the UK aligned with the EU, the more access it would have to its markets.
He said: "The UK's answer to this question will be fundamental to the level of our ambition of our future relationship. The UK must know this."
But Mr Johnson has been staunch on his desire to leave the EU's single market, and has instead set his sights on a Canada-style deal.
Under such an agreement, tariffs on almost all imported goods would likely be removed and the UK would still be free to pursue its own deals elsewhere.
"There is no need for a free-trade agreement to involve accepting EU rules on competition policy, subsidies, social protection, the environment, or anything similar any more than the EU should be obliged to accept UK rules," Mr Johnson said.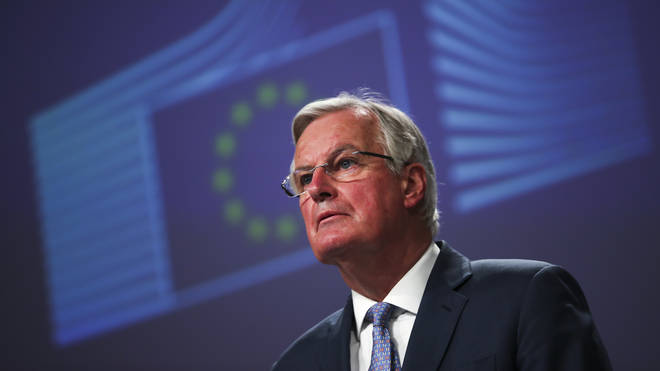 Security
A future security partnership with the EU would need to fully involve the European Court of Justice (ECJ), according to Mr Barnier.
The EU's view is that any partnership built from concepts influenced by European law should therefore wholly include the ECJ.
It wants the UK to commit to the European Convention of Human Rights, set up standards for data protection and to introduce a dispute settlement mechanism for trade.
But this proposal is a big sticking point for Mr Johnson - and other Brexiteers - who are against any alignment with the EU and any jurisdiction under European courts.
READ MORE:
- Johnson to reject any concessions and alignment from EU in first speech since Brexit
- Boris Johnson and Michel Barnier set out post-Brexit trade visions
- Journalists boycott No 10 Brexit briefing after high-profile reporters banned
Gibraltar
Mr Barnier has proposed to exclude Gibraltar from the main agreement, and to set up separate meetings to hash out separate deals for the territory.
He said such agreements would also need to garner permission from Spain, which has been in a long-time territorial dispute with Britain over control of the Rock.
Mr Johnson has rejected this idea, having insisted he will negotiate on behalf of "the entire UK family".
He said: "The UK will be negotiating on behalf of the entire UK family and that certainly includes Gibraltar and the sovereignty of Gibraltar remains, as everybody knows, indivisible."