English judges explain reason behind decision to reject legal challenge against prorogation
11 September 2019, 16:47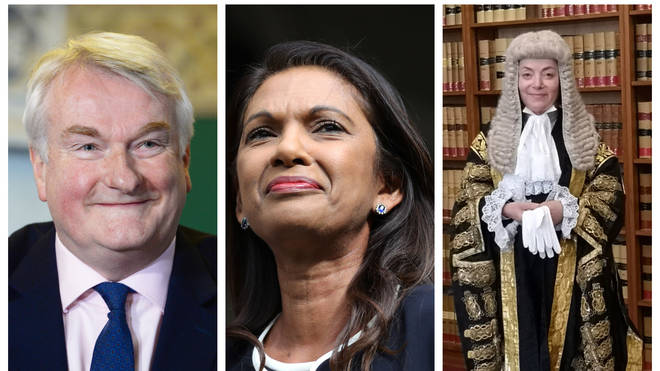 High Court judges have said they rejected a legal challenge against parliament being prorogued because it was a "political matter."
The challenge, brought by anti-Brexit campaigner Gina Miller, attempted to halt parliament being dismissed for five weeks just after MPs returned from their annual summer break.
Three of the highest judges in England and Wales dismissed her claim that the Boris Johnson gave unlawful advice to the Queen to suspend parliament from 9 September to 14 October.
It means the MPs no longer have vital time to debate or vote on any legislation in the weeks leading to the UK exiting the European Union.
Their ruling contradicts a separate legal decision made by the Scottish courts today that Boris Johnson's advice to the Queen to prorogue was "unlawful."
The three judges responsible for the English ruling; the lord chief justice, Lord Burnett of Maldon, the master of the rolls, Sir Terence Etherton, and the president of the Queen's bench division, Dame Victoria Sharp, have now published the reasons behind their ruling in a 24-page judgement.
It concluded: "In our view, the decision of the prime minister to advise Her Majesty the Queen to prorogue parliament is not justiciable in Her Majesty's courts.
The judgement said that Mr Johnson's advice to the Queen was "inherently political in nature", and so there were "no legal standards against which to judge their legitimacy."
It read: "The refusal of the courts to review political questions is well established … The prime minister's decision that parliament should be prorogued at the time and for the duration chosen and the advice given to Her Majesty to do so in the present case were political.
"They were inherently political in nature and there are no legal standards against which to judge their legitimacy."
The UK Supreme Court has already scheduled emergency hearings on both the English and Scottish cases to be heard on 17 September.
A third case against the government is currently being heard in Belfast.