'Leave' And 'Remain' Boats Face-Off On The Thames
15 June 2016, 11:20 | Updated: 26 April 2018, 15:40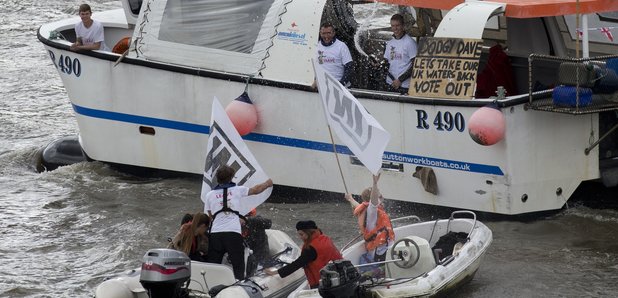 A flotilla of boats, led by Nigel Farage, campaigning to leave the the EU have sailed down the Thames - and were met by a rival boat for 'Remain'.
Incredible scenes on the Thames as Scots @fishingforleave spray Sir #BobGeldof & #Remain boat with hoses #EUref @LBC pic.twitter.com/VH1drmtWbR
— Connor Gillies (@ConnorGillies) June 15, 2016
Nigel Farage announced he would lead the group of boats down the Thames and to the houses of parliament, with UK fishers campaigning to vote to leave the EU.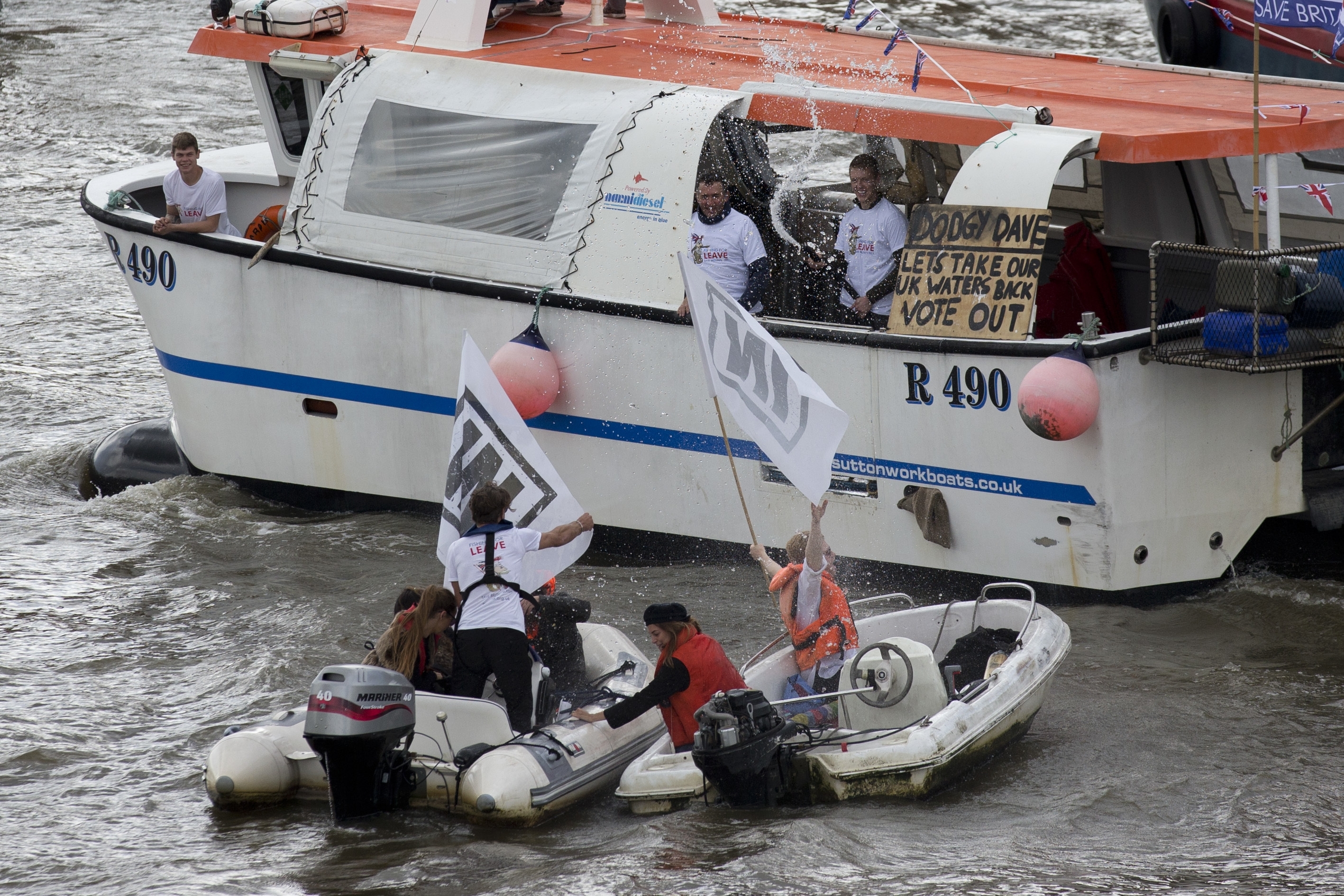 One thing they had not expected was to meet a rival boat campaigning to remain in the EU. With Bob Geldof as its captain, the 'Remain' boat pumped out songs imploring people to stay, including Chicago's 1976 hit 'If You Leave Me Now'.
Boris Johnson's sister, Rachel, was also on the Remain boat.
Nigel and his rival fleet responded by blasting their horns.
The two boats passed very close to each other, with Bob Geldof and the 'Remain' boat making rude hand gestures at the 'Leave' boat, while members of Ukip shouted at Bob "Get a job".
The 'Leave' flotilla was made up of around 30 boats, which were organised by Scottish fishers who want to leave the EU because of fishing quotas and regulations that they say are unfair.
Ukip supported the demonstration which saw Tower Bridge opened for 20 minutes while the boats passed through.
One Remain campaigner - who left the boat in disgust - labelled Bob Geldof a "condescending billionnaire" after he skippered a boat that clashed with Nigel Farage's Leave flotilla.
Bethany Pickering told Shelagh Fogarty that Mr Geldof was swearing at the fishermen
She said: "We didn't expect it would be a billionaire being condescending to fishermen.
"And we didn't expect that it would be as vicious as it was. There was a lot of negativity, which is not something I've found too often with the Remain campaign.
"I think potentially Bob Geldof did a lot of damage [to the Remain campaign], especially among the fishing communities that weren't sure how they were going to vote.