Coronavirus: 10 reasons you don't need to panic about Covid-19
17 March 2020, 08:22 | Updated: 17 March 2020, 08:31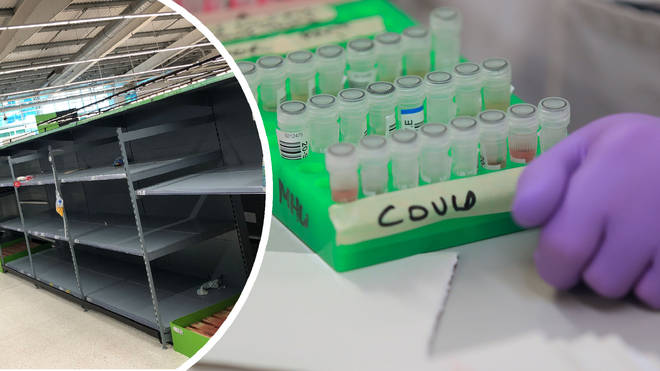 After the government advised people to stay away from pubs and theatres and practice social distancing, LBC looks at 10 reasons why you shouldn't panic about Covid-19.
The government have asked everyone to avoid pubs, clubs and theatres, stop all non-essential contact and travel and work from home if it's possible because of the coronavirus outbreak.
Across Europe, many countries are in lockdown, with schools closed and people told to remain in their houses.
Doctors have reported an increase in anxiety because of the unprecedented measures. But here are 10 reasons that you don't need to panic.
1) Scientists know what the virus is
Most importantly, experts can recognise the disease and they figured out exactly what it is very quickly in comparison to other outbreaks. The virus was identified within seven days of the official announcement on 31st December, and then three days later, its gene sequence was known. Aids, in contrast, took two years to identify.
And, because we know what it is, there is plenty of information about, and research into, the disease.
2) Tests have been developed
After scientists worked out what type of coronavirus Covid-19 is, they established a test for it. Three days after figuring out its gene sequence, scientists came up with a dependable and reliable test.
Labs are now attempting to shorten the time it takes to get the results of the test - and are even developing a test that will show if someone ever had the virus, which will give scientists vital information about its spread.
3) Vaccines and treatments are being worked on
Ever since the Covid-19 outbreak gripped the globe, pharmaceutical companies have been working on delivering a vaccine or, in its absence, finding effective treatments. By mid-February there were more than 80 trials underway based on similar methods to those we already use for the likes of SARS, ebola and malaria.
The first human trial of a vaccine to protect against coronavirus has started in the US, with four patients receiving the jab at the Kaiser Permanente research facility in Seattle, Washington.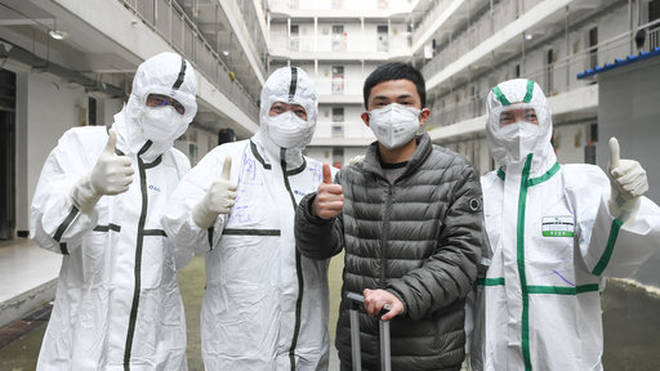 4) Most people recover from it
The mortality rate of coronavirus is just under 1% - and that doesn't include the cases that cases that authorities don't even know about. That means over 99% of people recover from the disease.
5) And it's very mild for most people
To add to that, the majority of these cases are mild. Indeed, England's Chief Medical Officer said that many people may have the disease without even knowing it and only showing the most mild of symptoms.
According to a study in China, 81 per cent of people who catch the virus will only experience a minor illness that is not too dissimilar to seasonal flu. Young people in particular, including children, have been largely unaffected by the infection and even people under 40 face just a 0.2 per cent mortality rate.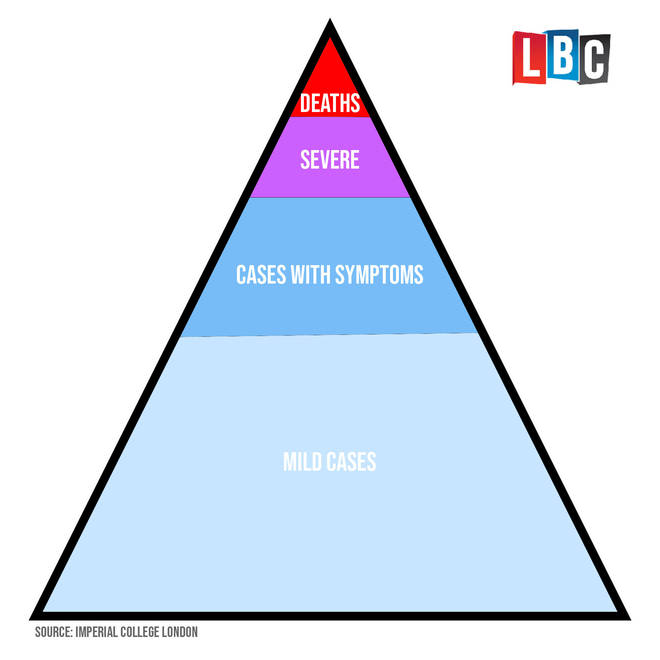 6) Children don't seem to show many symptoms
Symptoms are so mild in children, that often they may not realise they have the virus at all. Reported symptoms in children include cold-like symptoms, such as fever, runny nose and cough.
7) The virus can be wiped clean
Hygiene is key to protect yourself from coronavirus. We can help prevent the spread of Covid-19 by washing our hands thoroughly with soap and hot water, sneezing and coughing into tissues or your elbow rather than your hand.
Hand sanitiser works if you cannot wash your hands if it has alcohol of greater than 60%.
8) The virus spreads more slowly than you might think
In a press briefing, Dr Nancy Messonnier from the CDC said that the secondary attack rate among family members of confirmed Covid-19 cases in the US is 10.5%. That means that only around 1 in 10 family members who have been exposed by a relative have got the virus.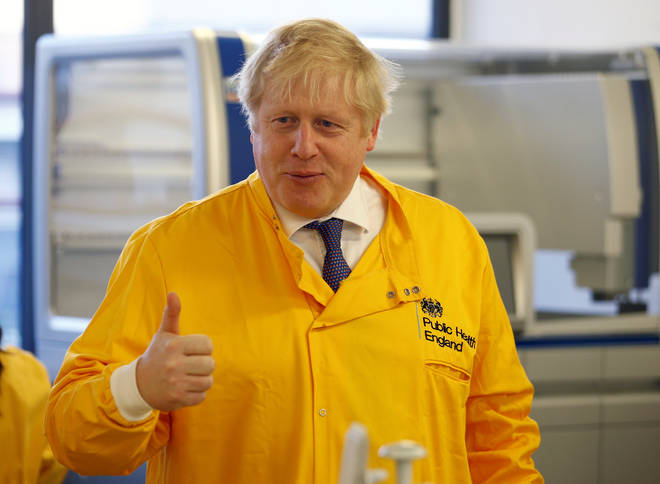 9) We should get fewer colds this year
The increased focus on hygiene and washing our hands, as well as the social distancing means that we should get fewer airborne illnesses this year, such as flus and colds.
10) New ways to greet each other are quite fun!
Since being told we shouldn't be shaking hands to greet one another, people have been coming up with some inventive or traditional ways to greet one another.
You can try toe tapping with your mates...
Or instead practice a traditional Indian greeting by using Namaste...
If not, you might want to try a Turkish greeting in using Eyvallah...
Or how about, "the new Aussie elbow bump"...?