Major incident declared in London as 'worrying' number of frontline staff have Omicron
18 December 2021, 15:05 | Updated: 7 June 2023, 08:56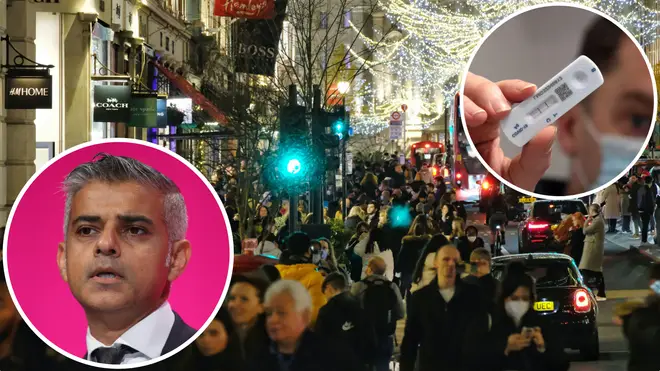 The Mayor of London has declared a major incident in London due to the "hugely concerning" spread of the Omicron variant across the capital.
Sadiq Khan has said he is "incredibly worried" about staff absences in frontline services such as police, the NHS and the fire service because of the rapid spread of the new variant.
The declaration of a major incident will allow authorities to work together to reduce resultant disruption to these services, and allow more time to give out booster jabs, the mayor's office said.
"The surge in cases of the Omicron variant across our capital is hugely concerning, so we are once again declaring a major incident because of the threat of Covid-19 to our city," said Sadiq Khan.
"The Omicron variant has quickly become dominant with cases increasing rapidly and the number of patients in our hospitals with Covid-19 on the rise again.
"We are already feeling the impact across the capital and while we are still learning about this variant, it's right that London's key agencies work closely together to minimise the impact on our city, including helping to protect the vital vaccination programme."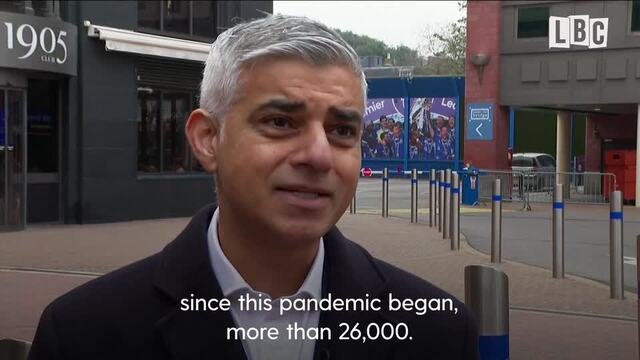 Major incident declared in London amid Omicron spread
A 28-year-old nurse, who is currently in self-isolation and did not wanted to be named, told the PA news agency staff shortages were now closing some hospital beds.
"I work in surgery and we've had to cover other surgical specialities and take on medicine patients too," she said.
"The staffing has got acutely worse in the last few weeks... all of the wards are short-staffed at all times, some have had to shut beds."
The nurse added that staff have been "demoralised" by a lack of Government action and poor Covid compliance from some members of the public.
"Morale not helped by Boris (Johnson) and the lack of restrictions to control the outbreak," she said.
"The Government message on masks and distancing should be clearer.
"When you've got hospital visitors who won't keep a mask on for an hour visit and have to go to supermarkets where so many are unmasked because 'it's uncomfortable', it's really demoralising when we've been trying to keep people safe for two years."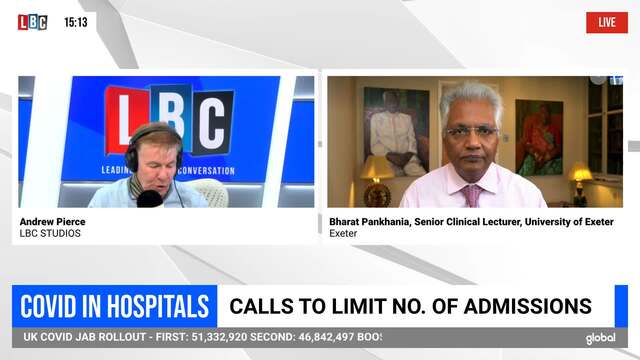 Expert breaks down ways you can lessen risk of covid over Christmas
Mr Khan said vaccines were the "best defence" against Omicron and urged people to get their jabs.
"There are now more clinics in London delivering vaccines than at any point during the pandemic," he said.
"I urge all Londoners to book their appointment or to go to one of the many walk-in centres across the capital as soon as you can."
Read more: Boosters 'critical' against Omicron – but new jab may be needed in future
Read more: Omicron: Tougher restrictions needed to stop hospital admissions soaring, scientists warn
Mr Khan had earlier spoken of his concern at potential staff absences in the NHS, fire brigade, police service, and across councils as more and more people become infected with Omicron.
Georgia Gould, chair of London Councils, said: "The rapid spread of Omicron across our city is of huge concern.
"Local councils have stepped up and played a vital role in supporting their communities through the pandemic, I know they will continue with these efforts but we cannot do this alone."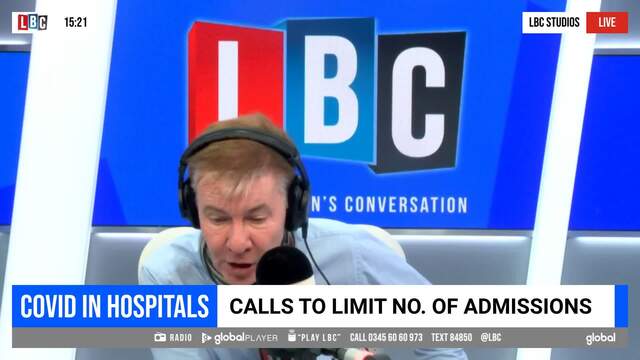 Restaurateur explains sad dilemma amid the spread of Omicron.
Mr Khan took the decision as the formal Chair of the London Resilience Forum following discussions with leaders from NHS London, local authorities and emergency and other essential services in the capital.
The mayor previously declared a major incident on January 8 due to the rapid spread of Covid-19 and its impact on the NHS, but was able to stand it down on February 26 as case numbers fell.
Read more: Ireland imposes curfew on bars and restaurants – 'We have to slow Omicron'
Read more: Biden's Covid vaccine mandate reinstated for large US businesses
Omicron is now the dominant coronavirus variant in London, with figures published by the UK Health Security Agency suggesting that around four in five of detectable cases in the capital from December 14 and 15 were likely to be Omicron.
The number of people in hospital with Covid-19 in London, which has seen some of the biggest rises in cases in the last seven days, has risen to 1,534, up 28.6 per cent on last week, according to Government figures on Friday.
A further 341 people with Covid were in hospital in London on December 17, rising from 1,193 on December 10.