Bizarre Moment Suspect Starts Dancing As Police Move To Arrest Him
17 November 2017, 07:23
A suspect involved in a high-speed police chase showed off some spectacular dance moves as police moved in to arrest him.
Officers attempted to pull over the 25-year-old over a traffic violation. But he took off and led them on a chase across Houston.
He eventually stopped after spotting police had put a spike strip across the road to stop him.
He got out of his car, but when police went to handcuff him, he started his remarkable moves.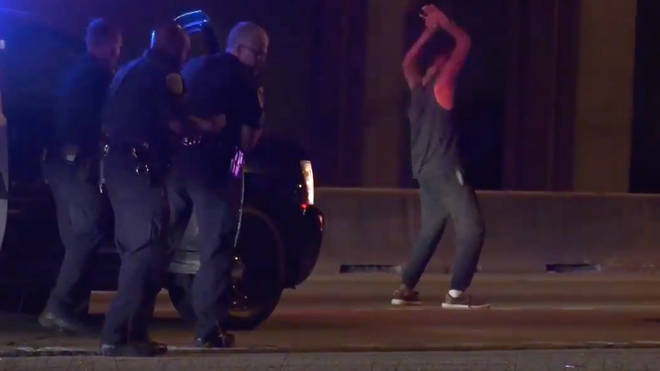 Police let him dance for a few moments, before sending in a police dog to bring him down.
The man was arrested and charged with felony evading arrest. Police are trying to determine if he was driving under the influence.