The Moment Heroic Police Dog Performs CPR On Collapsed Officer
26 June 2018, 08:29 | Updated: 26 June 2018, 08:33
This is the remarkable moment a police dog performed CPR to "save the life" of his handler.
The clip, filmed by the police force in Madrid, shows the handler falling to the ground.
Poncho ran to his side and jumped on his chest to attempt to wake him, before pushing him on to his side.
The officer still doesn't move, so the dog jumps up and down on his chest four times before listening for signs of breathing.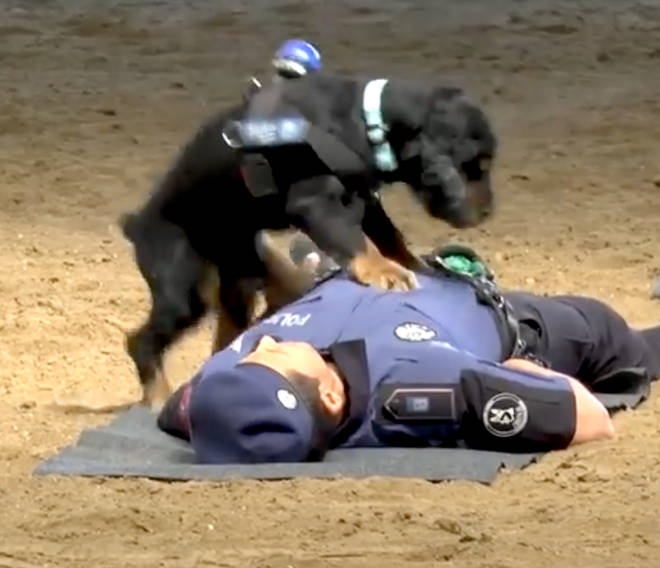 The police department posted the amazing video on their social media, with the caption: "'Heroic' performance of our #4pawedcompanion Poncho, who did not hesitate for a moment to 'save the life' of the agent, practicing the CPR in a masterful way."