Leaked Footage Shows Horrific Violence In Britain's Jails
25 October 2018, 15:12
This video shows the brutal nature of prison violence as figures show that attacks on guards has soared.
Today's figures show around 25 attacks on prison staff are recorded every day at English and Welsh jails.
- A Prison Officer Will Be Killed This Year, Serving Prisoner Warns
Cases of assaults and self-harm behind bars have increased by 20% in the past year to reach record new highs.
LBC has uncovered the shocking video at the top of the page, recorded on an illegal mobile phone in jail.
In it, you can see a motionless prisoner being viciously beaten while lying on bed, believed to be over a debt for the drug spice.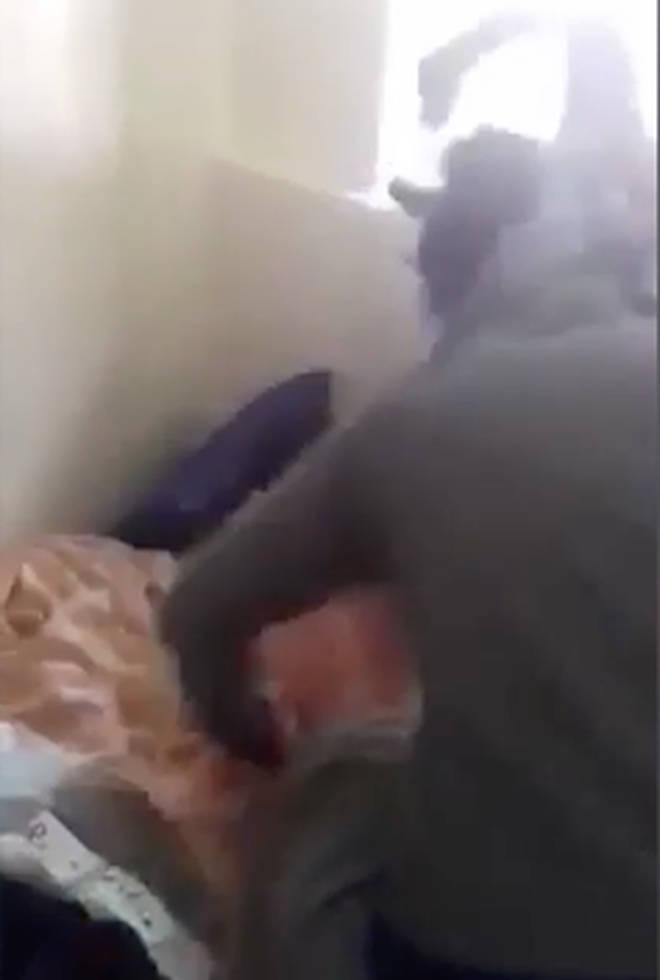 Serving prisoners have told LBC that the epidemic of violence in UK prisons is so bad that it's only a matter of time until a prison officer is killed.
LBC reporter Matthew Thompson spoke to both prisoners, speaking illegally via smuggled mobile phones, and also prison officers. He reveals: "They both paint a remarkably similar picture. Staff shortages mean fewer activities and more time cooped up in cells, which makes prisoners angrier and more violent."
One prisoner serving life in a high security prison had a very troubling prediction. He told us: "It's a boiling pot. Ultimately, it's going to result in someone getting killed. It will be a member of staff that gets killed.
"An inmate might get killed, but the general public won't care about that.
"I'm on a wing with 170 murderers. 30 of these aren't getting out for the next 30 years. They don't care if they kill anyone. They don't care. You don't push those kind of people to the limit where they want to unleash on a prison officer. It's a really dangerous situation for prison staff.
"I can see a prison officer getting killed in the next 18 months."