Man Batters Woman, But Only Gets £75 Fine
30 August 2018, 08:54 | Updated: 30 August 2018, 16:59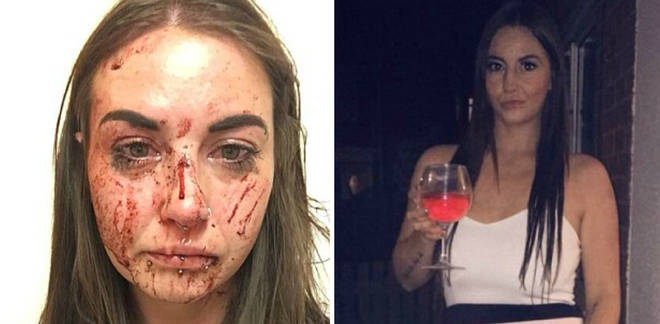 A man who knocked his girlfriend unconscious was ordered to pay just £75 in compensation.
Louise Reed, aged 27, was so frustrated at the sentenced issued to Robert Jenney, she took to social media to show the extent of the attack.
She said she'd lost confidence after the attack.
Miss Reed and Mr Jenney had been friends since the age of 13 and been in a relationship for three months.
But it was ended abruptly after two separate attacks.
She said: "I suffer from nightmares and have trouble sleeping, I need to move out of my house and have a fresh start with my daughter. 
"I am suffering from depression but he is free to get on with his life, it feels like he's been let off."
Jenney's punishment will be ten days of rehabilitation activity, he was given a 12 month restraining order to stay away from Miss Reed, and he was also ordered to pay £75 compensation to her along with £165 court costs.