Man Confronts Salesman In Viral Video
16 October 2016, 08:13 | Updated: 16 October 2016, 08:25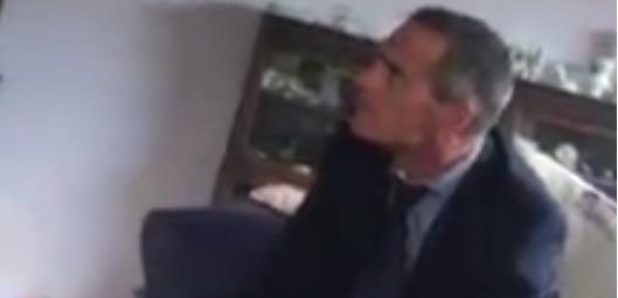 This is the moment a man confronted a salesman who he alleges sold his mother doors she didn't need, wiping out her life savings.
The remarkable footage shared on Facebook shows Dominic MacMahon comforting a salesman.He alleges the man sold his elderly mother doors worth £6,000 that she didn't need.
MacMahon says that his mother called the company to ask for a replacement door handle but was instead encouraged to buy the unnecessary products. She suffers from dementia and is 81.
MacMahon shared video so "other vulnerable old people" wouldn't be treated in the same way. It has been viewed over 5 million times.
The salesman denied any wrongdoing during the video. According to reports the window company, Zenith Staybrite, is investigating the case.