Met Police's Powerful Mannequin Challenge Will Stop You Drink Driving
5 December 2016, 07:36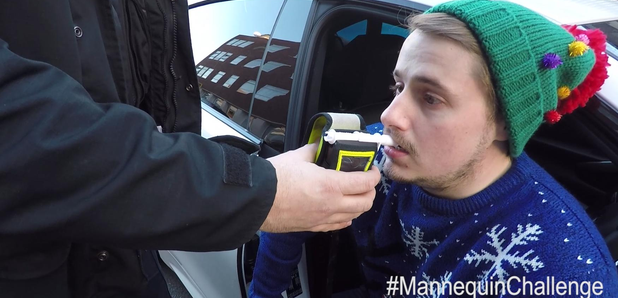 The Met Police have taken on the mannequin challenge to convince people not to drive and drink this Christmas.
The Met's video shows police getting out of their car and attending to a man who has been run over by a drink-driver.
Commander Neil Jerome said: "Our mannequin challenge is simple, but hard hitting and illustrates the consequences of driving when intoxicated.
"Anyone who drives a vehicle when they are over the prescribed limit of drink and/or drugs, legal or illegal, is not only breaking the law but poses an unacceptable risk to themselves, their passengers and other road users.
"If you are caught under the influence you face very serious penalties which may include a mandatory 12-month ban, points on your licence and even time in jail. You may also lose your job and loss of your independence.
"The Met is taking positive action during this campaign and at all times, to catch those who break the law in this way and bring offenders to justice. We will be proactively patrolling to stop, arrest and convict those found to be over the prescribed limit. So our message is clear: Don't do it!"