The Shocking Moment Killer Stabs Man To Death In Busy Street
22 May 2018, 10:40
This video contains footage that viewers may find distressing.
Nottinghamshire Police have released shocking CCTV footage of the moment a man is killed as a group of thugs attack a car he was travelling in with bars and knives.
Detectives investigating the murder of a 21-year-old man have released the shocking CCTV that captured his stabbing on a busy street.
The footage from Nottinghamshire Police show a group of men attack a car with bars and knives, and the moment a killer fatally stabs one of the passengers, Aqib Mazhar.
Five men have been jailed for manslaughter following the death, but the man who delivered the fatal blow to Aqib has never been held to account.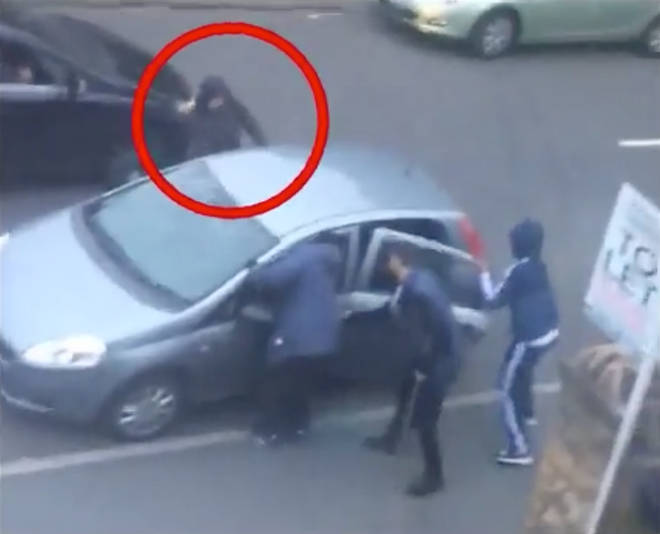 A reward was launched by the independent charity Crimestoppers last week, of £10,000 for information that leads to the arrest and conviction of the person who murdered Aqib Mazhar in Forest Fields.
City Chief Inspector Donna Lawton said: "This horrific incident highlights the devastating impact that knife crime can have on families and their communities and we really hope that someone comes forward as a result of this appeal."
If you do have any information about the death of Aqib Mazhar, please call us on 101 quoting incident 820 of 1 June 2016. The Crimestoppers number is 0800 555 111.