Special Constable Left Red-Faced When He Tries (And Fails) To Deploy Police Stinger
29 June 2018, 12:43 | Updated: 29 June 2018, 12:49
A special constable became the joke of his colleagues when he tried, and failed, to deploy a police stinger.
Luckily the Herts Specials trainer saw the funny side as the device crumpled into a heap.
His students tried to spare his blushes but some just couldn't hide their laughter.
The spike strips are usually deployed when drivers fail to stop.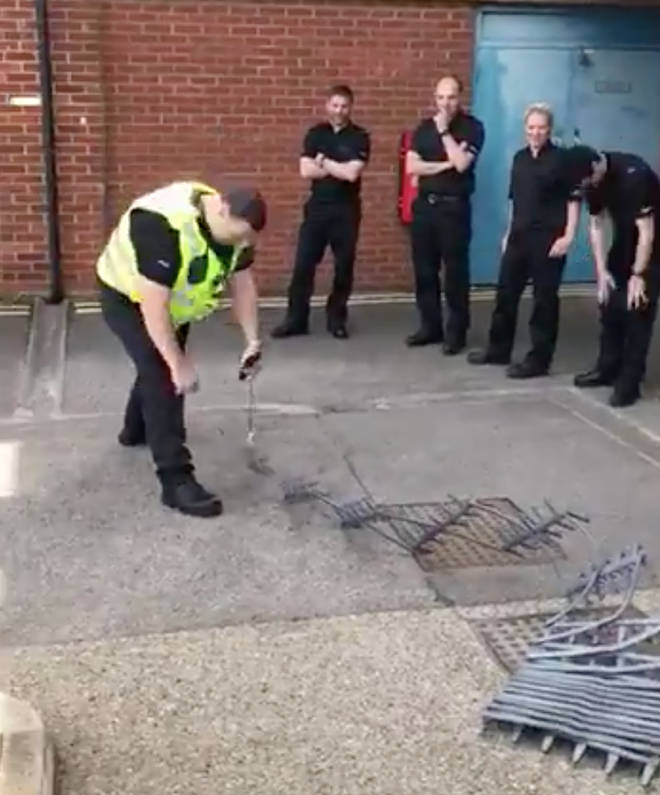 It can puncture a vehicle's tyres and bring evading motorists to a halt.
The trainer was attempting to show how quickly the device can be thrown across a road.
But his first attempt, filmed by a colleague, didn't go to plan.
Uploading the clip to Twitter, Herts Specials quipped: "What can go wrong when the trainer is also an RPU Special? #cakefine #stingerfail @roadpoliceBCH @UKCopHumour".
Watch the fail above.