60-Year-Old Threatened By Cyclist In Station Confrontation
29 December 2016, 09:50 | Updated: 29 December 2016, 09:58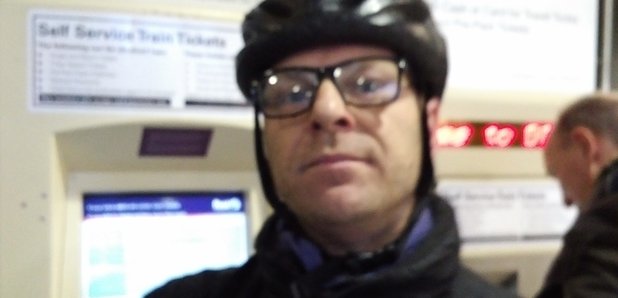 Police want help to track down this cyclist, who reportedly became very aggressive when challenged by a man he had almost run over.
The incident happened on 15th December at 8.35am at Didcot Parkway, when the cyclist - who was travelling at a high speed - came within inches of knocking the 60-year-old man to the ground.
Once inside the station, the pedestrian challenged the cyclist about his speed. At this point the biker became extremely confrontational, getting within inches of the victim's face and claiming he was going to fight him.
The continuing threats left the pedestrian very shaken, so much so that he was unable to travel that day.
Now British Transport Police have released a photo of the cyclist in a bid to track him down. If you have any information, you can give the BTP a call on 0800 40 50 40 or text 61016, quoting reference 95 of 28 December.