WATCH: Chris Grayling Wipes Out Cyclist
16 December 2016, 08:41 | Updated: 16 December 2016, 08:48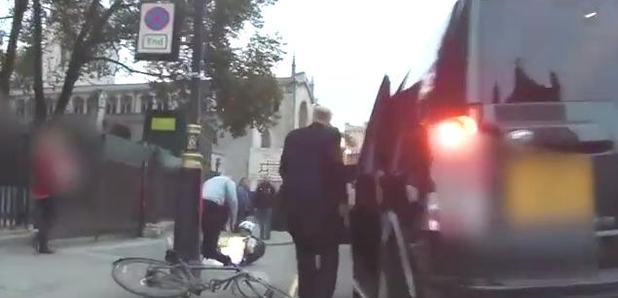 This is the moment Transport Secretary Chris Grayling wiped out a cyclist by opening his car door.
The video obtained by The Guardian shows Grayling sending the cylist flying onto the pavement outside the Palace Of Westminster.
He rushes to the cyclist who is wearing full reflective clothing at the time of the incident.
A spokesman for Mr Grayling told the Guardian that he immediately went to check if the rider was all right and apologised to him and the pair then shook hands.
The footage was taken from the a camera mounted on the handlebars of another cyclist, which the Guardian say was filmed on the 12th of November.