93-Year-Old Man Does A U-Turn On A Busy Motorway
13 March 2018, 12:20 | Updated: 13 March 2018, 12:22
This is the moment an elderly man tried to perform a U-turn on a busy motorway - and smashed into a car travelling at 65mph.
As the car with a dashcam travels along the motorway, a red Mitsubishi can be seen stationary on the left.
But the red car, believed to have been driven by a 93-year-old man, swerves across all the lanes of the highway, appearing to be carrying out a U-turn.
That left 24-year-old Sophie Kinnane no option but to smash into the side of his car.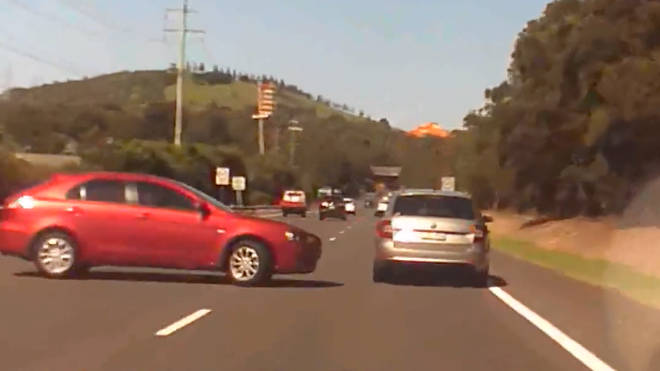 The incident was captured by Sophie's dashcam on a motorway in Kangaroo Valley, New South Wales, Australia.
Both Sophie and the elderly driver were taken to hospital, but neither sustained serious injuries.