Audi Takes Out Ford On Busy Roundabout… But Who's At Fault?
9 March 2018, 12:55 | Updated: 9 March 2018, 12:58
Dashcam footage has captured the moment an Audi driver smashed into a Ford on a busy roundabout… but who's at fault?
The collision took place in Smethwick, West Midlands last month but footage surfaced online earlier this week.
Video shows a red Ford circumnavigating the roundabout in the outside lane.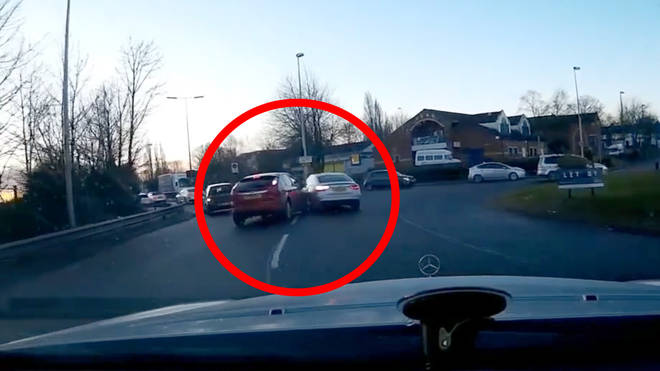 But, the Aldi, on his inside, suddenly tries to pull off, taking out the driver and a second car too.
The junction is said to be notorious with local motorists.
The driver who captured to crash on his dashcam said it was a "typical case of 'my car is better than yours'".
"People are always trying to queue jump on the approach to this particular roundabout and it is dangerous," he said.
"Virtually every morning, on my way into work, I see at least one car attempting this manoeuvre, even though the lanes are clearly marked otherwise – for this very reason.
"I don't think anyone was seriously harmed, but needless to say this could have been easily avoided."