Compensation Hunter Leaps At Car Windscreen As She Pretends To Be Run Over
26 October 2017, 09:34 | Updated: 26 October 2017, 09:49
A dashcam has caught the moment a woman trying to claim compensation charged at a taxi and pretended to be run over.
The footage from Blackpool shows the woman crossing the road, before turning and throwing herself on the bonnet of the car.
She then pretends to have hit her head on the windscreen and plays dead.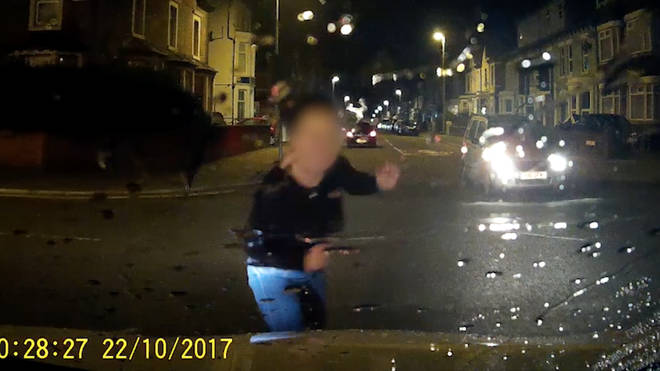 As she lay motionless, her furious male companion can be seen racing towards the taxi driver Christopher Stewart.
That incident is not caught on camera, but Mr Stewart claims the accomplice threatened to kill him.
Lancashire Police confirmed the incident has been reported. A spokesman said: "We have had a report of this vehicle crime and we are investigating a fraud-related offence."