Have-A-Go Hero Jumps Out Of Car To Stop Drug-Driver Who Mounted Pavement
24 October 2018, 13:31
A have-a-go-hero bravely stopped and caught a drug-driver who he filmed swerving across the road and mounting the pavement.
Skender Safqi was caught driving his Mercedes dangerously on dash-cam as he made his way through Bournemouth on the afternoon of 21 April 2018.
The 52-year-old swerved across the road, drove into a bus stop lay-by and narrowly avoided pedestrians on the pavement.
The incident was filmed in the trailing car, and when the offending motorist stopped in traffic, the unknown man took action.
Video shows him walking up to Safqi's car, opening the door and preventing him from driving on.
Another motorist removed Safqi's keys before calling the police.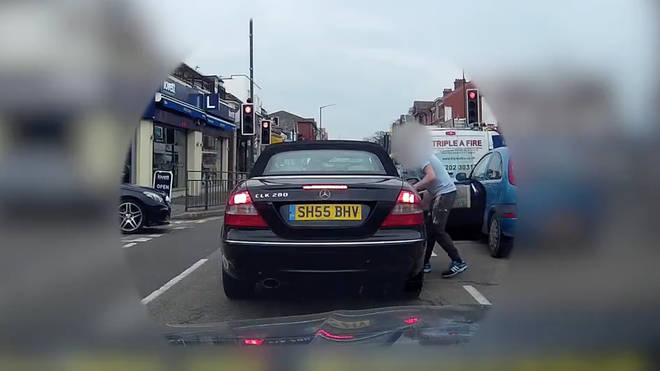 When officers arrived, they described the 52-year-old as "dazed and confused" who was "unsteady on his feet".
One of the officers carried out a roadside drug wipe that indicated a positive result for cannabis and Safqi was arrested and taken to Bournemouth Police Station.
When in custody he refused to provide a urine sample for analysis.
Safqi pleaded guilting to dangerous driving and failing to provide a specimen for analysis at Bournemouth Crown Court last week.
He was sentenced to four months in prison, suspended for 12 months and disqualified for driving for 18 months.