Two Men Instantly Regret Taking On Martial Arts Expert In Road Rage Fight
19 September 2017, 11:26
This is the moment two men instantly regretted taking on another in a road rage fight... when he turned out to be a martial arts expert.
Footage emerged of the brutal clash outside a McDonald's in Birmingham as two men took on the driver of an Audi convertible car.
The men approach the third aggressively, but he clearly knows some martial arts and kicks out, tripping one in a quick movement.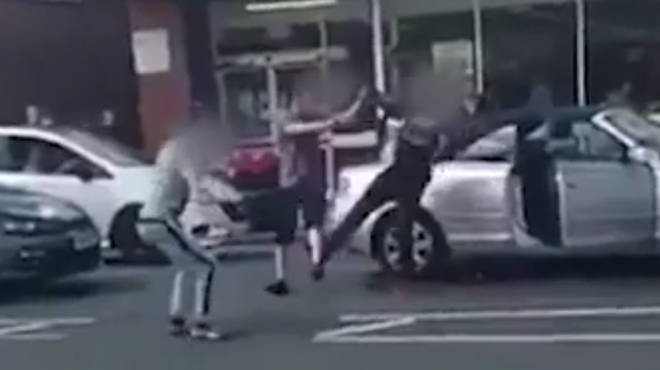 Crowds of shoppers look on as the men square up, but the fight came to an abrupt end when one of the two attackers is knocked out.
Police are appealing for witnesses to the fight, which took place on 2nd September, to come forward.
West Midlands Police confirmed that they were investigating the fight. A spokeswoman said: "It was a road rage incident. There were no serious injuries and investigations are still on going. No arrests have been made."
The West Midlands Ambulance Service treated one man for minor injuries.