Eight-Year-Old Girl's Hilarious Rant At 'Sexist' Clothes
29 September 2016, 13:04 | Updated: 29 September 2016, 14:06
Eight-Year-Old Girl Calls Tesco Out Over 'Sexist' Kids Clothes
02:37
This is the hilarious take of an eight-year-old girl, who is furious with the sexist clothes for boys and girls she finds in Tesco.
Daisy Edmonds was filmed by her mum complaining about the contrasting t-shirts for the different genders at her local store in Swindon.
The boys' shirts show adventurous slogans such as 'Desert adventure awaits', 'Hero' and 'Think outside the box'.
But the clothes for the girls featured text saying 'Beautiful' and 'I feel fabulous' and 'I believe in unicorns'.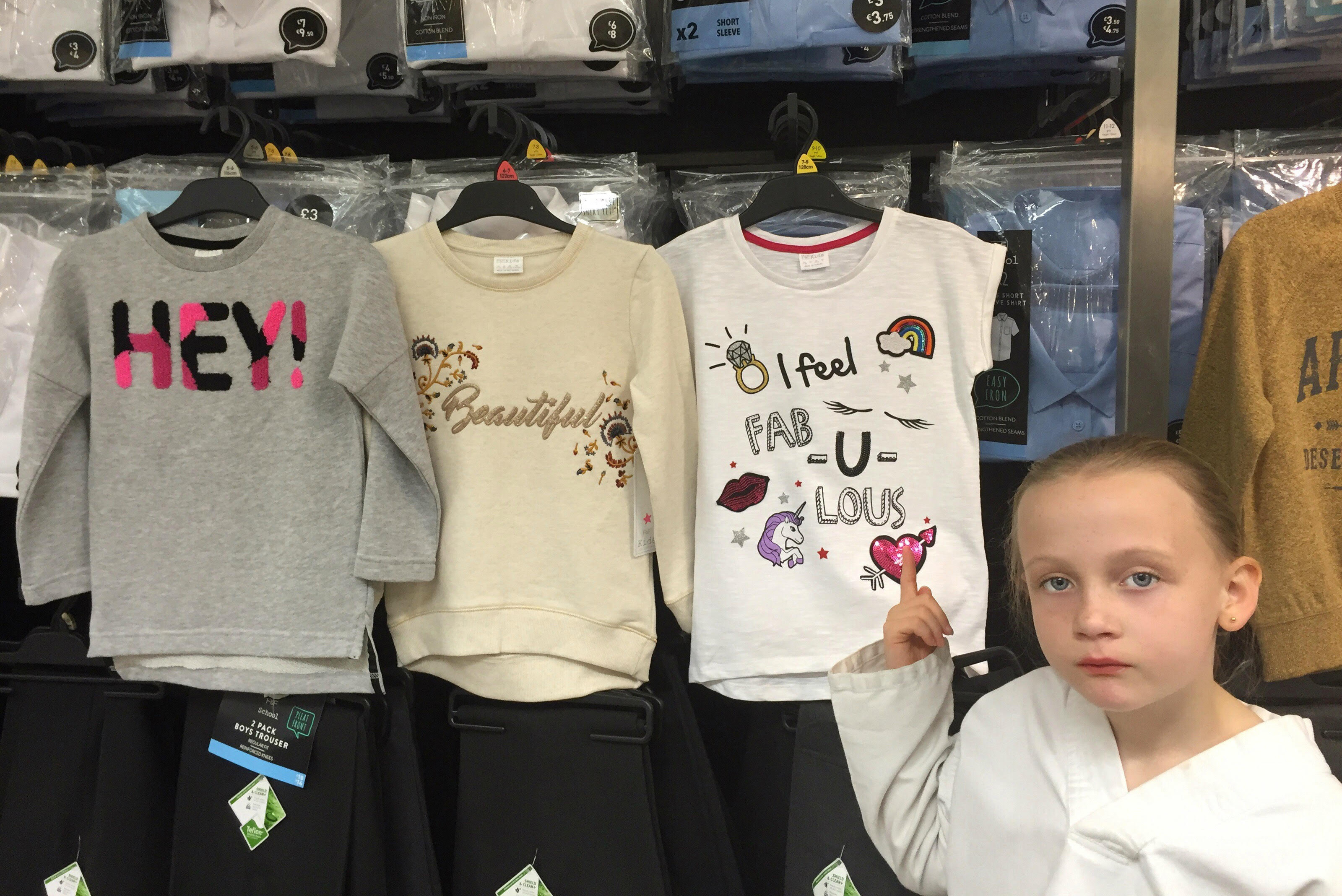 Picture: SWNS
In the clip, Daisy says: "It's unfair because everyone thinks girls should just be pretty and boys should just be adventurous.
"I think that's wrong because why should boys and girls clothes even be separate because we're just as good as each other."
Struggling to contain her giggles, she then takes some t-shirts from the boys section and moves them into the girls' area.