This is Why The Government Are Spending £55bn On HS2
15 November 2016, 09:24 | Updated: 15 November 2016, 09:36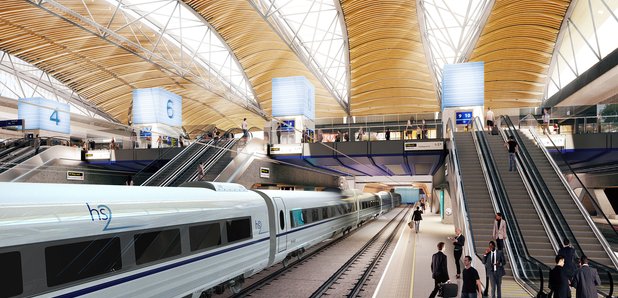 Transport Secretary Chris Grayling has given a passionate defence of why the government is spending £55billion for HS2.
The government has confirmed the route for the second phase of the high-speed rail line from Crewe to Manchester and the West Midlands to Leeds.
The cost of the project started at £15billion, but is now up to almost four times that amount.
That amount was alarming to Nick Ferrari, but Mr Grayling insists HS2 is vital to take traffic off the roads and unlock the potential of the north of England.
He told LBC: "I want more space on commuter railways, I want more space on our freight railways, I want to get lorries off the roads and on to railways. I can't do that, I can't meet the future demand for rail travel if we don't build something new.
"The rail network is bursting at the seams. We need to create more capacity.
"It's not just about longer trains and longer platforms - although we're doing that as well. It's about building a new railway line to create that extra space.
"And if we're going to build a new railway line, why wouldn't you build a state-of-the-art one? Why wouldn't we build something that's world leading, rather than yesterday's technology?"