"Thank You" LBC Tells Son Father Is Coming Home
28 October 2015, 16:58 | Updated: 25 August 2016, 12:30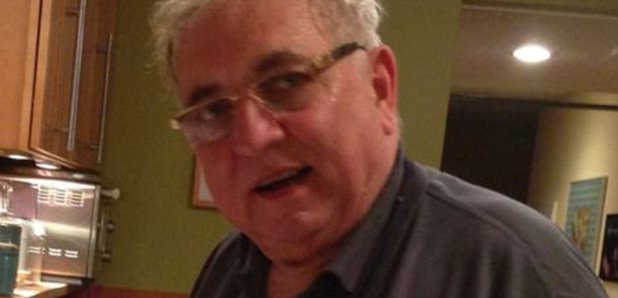 Karl Andree had been due to receive 350 lashes for breaking the law in Saudi Arabia – Iain Dale was the first to tell Karl's son his father was coming home.
With obvious joy and relief in his voice, Hugh Andree told Iain Dale his first response to hearing that his father was being released was "Wait until I get my hands on my father!
"In all seriousness it's absolutely wonderful news. Thank you for letting me know. I'm absolutely blown away, and I know my brother and sister will be as well."
74-year-old Karl was arrested in August 2014 for carrying homemade alcohol in his car.For the last year he has been held in a Saudi prison waiting to receive his punishment of 350 lashes. There was a good chance that the punishment would kill him.
Since Karl's sentencing his family has worked hard to raise awareness of the case and get the British government to intervene. Momentum and recognition has gradually built, leading to a media campaign for Karl's release, the Prime Minister writing to the Saudi government about the case, and over 250,000 people from around the world signing a petition for Karl's freedom.
While Hugh has campaigned for his father's release from Saudi Arabia, he does not blame the Saudi government for his father's plight.
"We are talking about two very, very different cultures, and you have to respect the cultures and the beliefs of the Saudi people and their leadership.
"I'm certainly not pointing any blame or criticism at what's happened. I'm just glad that the relationships between the UK and the Saudi's are strong enough that compassion and leniency have won through hat the end of the day."
With Karl due to be home with his family within the week, Hugh's main feeling about today's news was one of relief after months of worry and uncertainty.
"It's been hugely frustrating and extremely worrying and clearly there's been an awful lot of pressure on the family.
"I'm glad it's over. I'm glad it's coming to an end."