Muslim Woman Confronts Man Who Took Photo Of Her
31 January 2017, 17:55 | Updated: 31 January 2017, 18:03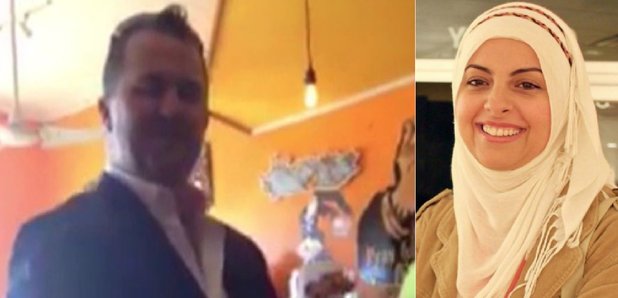 This is the moment that a Muslim woman in the US turned her camera on and confronted a man who had snapped a picture of her in her hijab - prompting a remarkable reaction from the man.
Asma Elhuni recorded the confrontation in a café in Atlanta, saying that the man approached her and was taking a number of photos of her without her permission.
The clip shows her asking why he was taking pictures of her, sparking the man to anger, giving an excuse for the photos before calling her a "b***h" and asking if she has a green card.
Elhuni is an American citizen who works for Atlanta Representative Brenda Lopez.
She says the incident proves that Islamophobes feel "emboldened" following Donald Trump's travel ban. What do you think?