Stig Demolishes Torture Apologist
1 November 2015, 11:33 | Updated: 18 August 2016, 12:39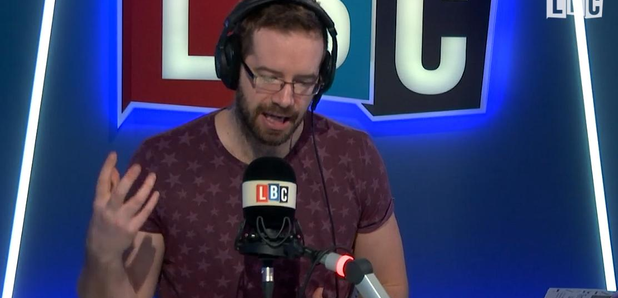 Listen as LBC's Stig Abell demolishes the argument of a man who tries to justify the detention and torture of Shaker Aamer for the simple fact he is Muslim.
Richard from Stepney called to say that he is "all for the treatment of this individual." Shaker Aamer was detained for 13 years, without charge, in conditions many consider torture.
"Islam is the greatest threat to British society we have ever seen. We need to stop worrying about Muslims complaining about these things," he said adding, "I don't believe anything Muslims say. Muslims lie."
"So you think all Muslims should be tortured do you?" Listen as Stig's unravels his argument leaving him unable to answer his very simple question.