Family Of Teenage Stabbing Victim Release Shocking Image
27 October 2016, 07:43 | Updated: 27 October 2016, 08:48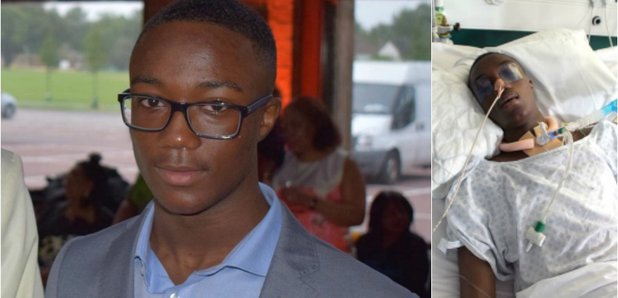 The parents of a teenage boy stabbed in Clapham have released a distressing picture of him in his hospital bed in a bid to find witnesses and raise awareness of knife crime amongst young men in the capital.
Jamel Boyce was stabbed in Triangle Place, SW4 on Friday 17th October. He's still in a critical condition at hospital after being stabbed in the chest and leg, with his mother saying he's "fighting for his life."
(CAUTION: Distressing Image)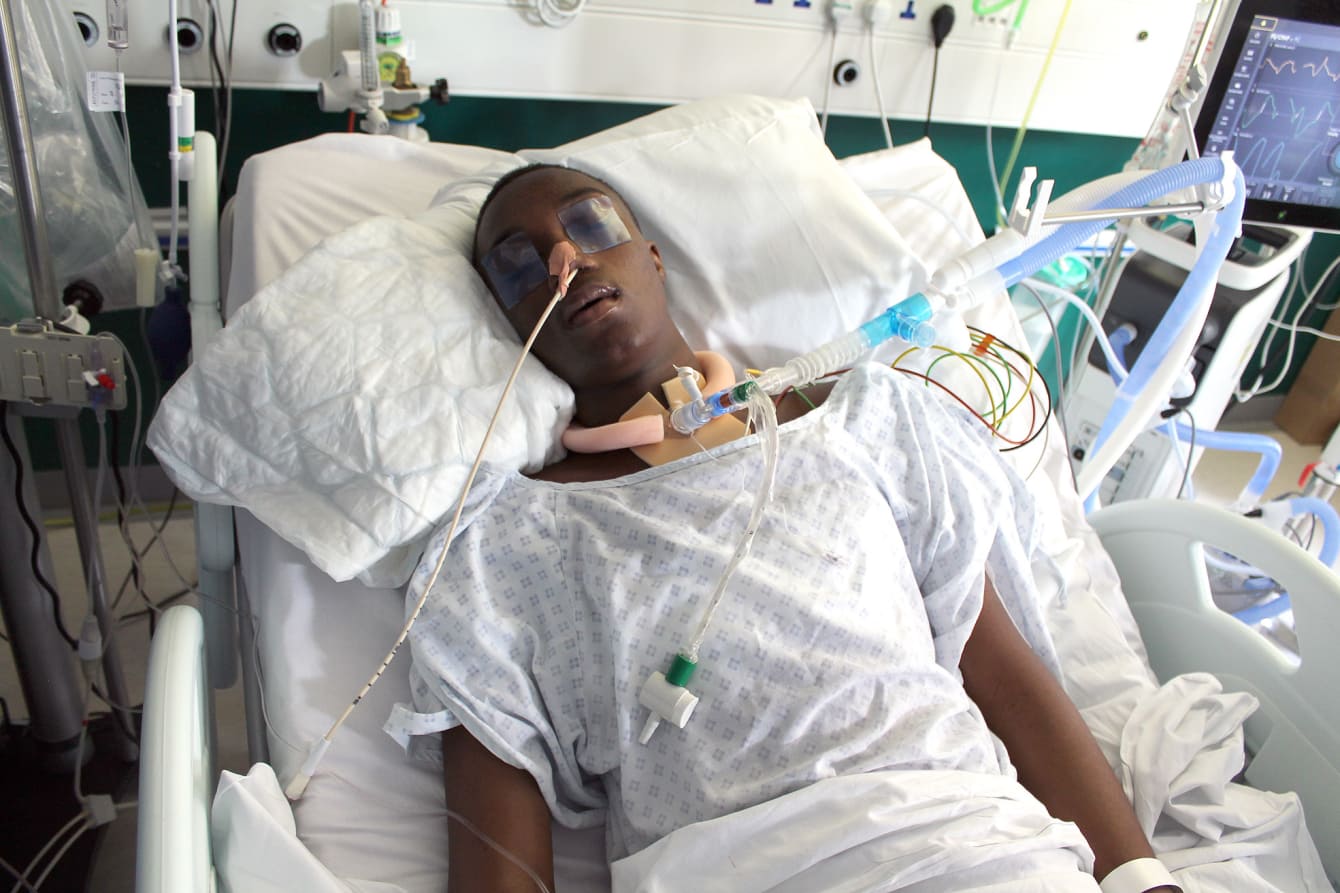 Pansy Boyce says: "It breaks my heart to release this picture of Jamel but it shows plainly the devastating impact that carrying and using a knife can have.
"I would hate for any other mother or family to go through what we are going through right now; if you know what happened, and who did this to my son, please look into your conscience and speak to police."
Detective Sergeant Paul Graves said: "The incident in which Jamel received his injuries would have appeared innocuous at first glance and people may not have realised he had been stabbed.

"We know Jamel was involved in an altercation involving four other males adjacent to a Sainsburys supermarket car park in Triangle Place. Members of the public often use this route to access the supermarket and it may be that people have witnessed what appeared to be a minor scuffle and dismissed it as a trivial event.

"However, Jamel has received injuries that have left him critically ill and I would appeal to anyone who was in the vicinity at around 19:00hrs that evening to come forward and speak to police.
"Our enquiries have also established that Jamel was also with a group of people in McDonald's restaurant in Clapham High Street at around 15:00hrs earlier on 14 October. It appears there was a dispute involving this group and it is vital that anyone who was there and who can shed light on what happened comes forward and speak to us.
"Any information, no matter how insignificant it may seem about either incident, could prove vital to this investigation."