Revealed: How Youths Stash Knives In Public Parks
6 September 2016, 11:18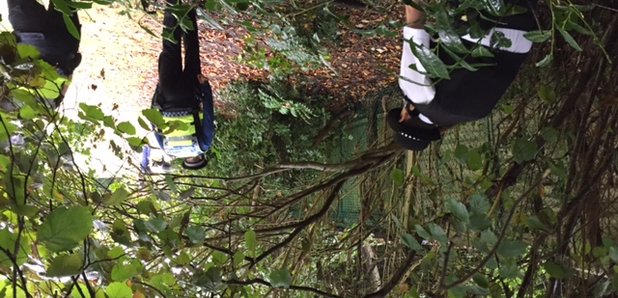 The Met Police have revealed how youngsters are stashing knives in public to ensure they don't get caught.
Knife crime in London has risen by 16% in the past two years, with at least 10 young people dying on the streets of London in this way since January.
On day two of LBC's campaign to get knives off the streets and raise awareness about the dangers of carrying a knife, LBC's reporter Charlotte Wright joined the police on a knife sweep.
This is when officers hunt through undergrowth near to schools to find weapons that youths have stashed there to avoid being caught in possession of a knife.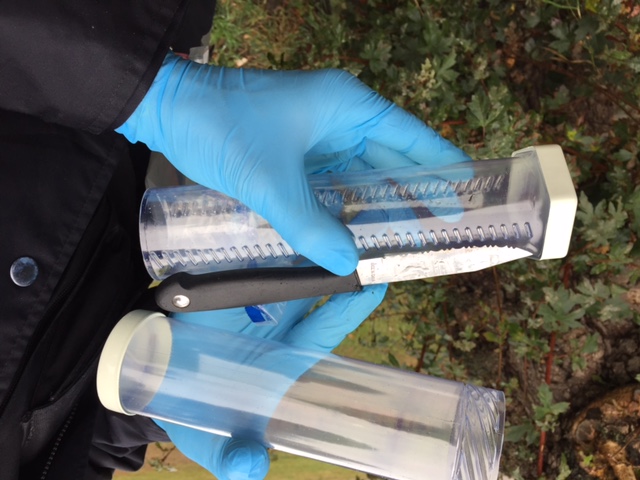 This is a knife that officers found during the pro-active sweep in Burnt Oak. It was hidden deep in the undergrowth, with the blade hidden in the ground to ensure it is camouflaged.
A Met Police officer told LBC: "That is the exact the type of weapon that is being stashed for the purpose of hurting someone."
If you have concerns about someone who carries a knife and you want to speak to someone about it anonymously then we urge you to contact Crimestoppers on 0800 555 111.