Labour leadership election: How does it work? How can I vote?
14 January 2020, 17:23 | Updated: 14 January 2020, 17:26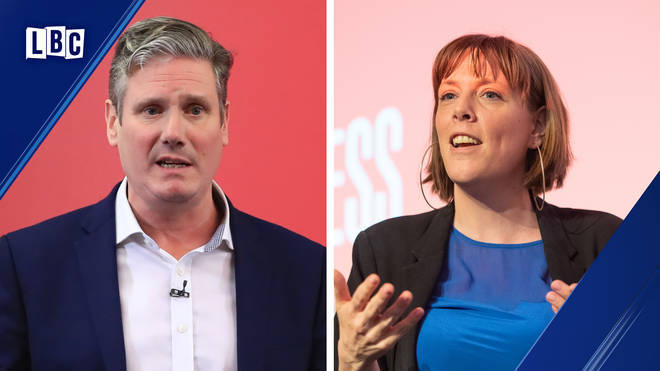 How is the Labour leader elected? When will the election start and when do we get the results?
Jeremy Corbyn has announced he will step down from his role as leader.
There is also a deputy leader contest set to take place.
But how does the Labour leadership election work?
When will it start?
The ruling NEC met on January 6 to lay out the timetable.
Nominations from MPs and MEPs took place between 7th and 13th January.
This is who made it to the next round.
There will be a 48 hour period for registered supporters to join. This will be between 5pm on 14th January and 5pm on 16th January.
Registered supporters can sign up here. It costs £25.
Between 15th January and 14th February, constituency local parties and unions will nominate candidates.
20th January is the freeze date for new members.
Voting will commence on 21st February and end on 2nd April.
How long does it take?
The race will go on until 2nd April.
Jeremy Corbyn is expected to stay in place until then.
The result will be announced on 4th April.
How does someone get nominated?
There are a few ways to get on the ballot.
The PLP (Parliamentary Labour Party) consists of Labour MPs and MEPs.
Enough members of the PLP must nominate a candidate to get them on the ballot.
This time around, candidates require 22nd signatures to move onto the CLP/ unions round.
In addition to this, candidates must have nominations from either five per cent of the CLPs (constituency Labour parties) or five per cent of the membership of at least three affiliate societies.
There are 647 CLPs, so 33 must nominate a candidate for them to make the ballot.
The candidate selection takes place at local meetings where members are entitled to vote.
Affiliates include unions such as Unite, Unison and the GMB.
How can I vote?
There are three groups who can vote.
Labour Party members, supporters of affiliated groups and registered supporters.
Affiliate supporters are members of trade unions and socialist societies affiliated to the party.
They aren't full party members - but can still vote.
Registered supporters are people who pay a one-off fee that gives them a right to vote in both the leadership and deputy leadership ballots.
It costs £25.
They will only be able to sign up between 14th and 16th January.
They don't have any other party rights.
These supporters can vote online or by post.
This time, they'll be voting for both a leader and a deputy leader.
They can sign up here.
What is the voting system used?
Labour uses a one-person-one vote system.
Somebody, for example, who is a member and a member of a union would not be able to vote twice.
The voting system used is the Alternative Vote system, which is a preferential ballot system.
People rank their candidates.
When one candidate gets over 50 per cent of the vote, they are elected.
If they aren't able to get this majority, one candidate is removed at a time and their votes are redistributed to people's second preference.
Is the deputy leadership contest the same?
Since Tom Watson resigned, the deputy leader role is also open.
The selection works in the same way as the leadership contest.
This is who made it to the next round.