Labour Must Deselect Anti-Corbyn MPs, Union Leader Tells LBC
26 September 2016, 08:35 | Updated: 26 September 2016, 08:52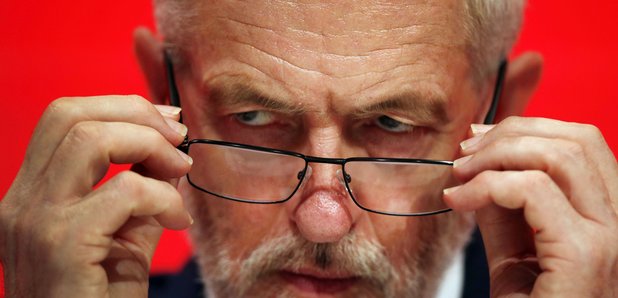 Trades union leader Tony Mulhearn told LBC that Labour must punish the MPs that plotted to oust Jeremy Corbyn as leader for their "treachery".
Mr Mulheard told Nick Ferrari that the only way to stop the chaos in the Labour Party is to "turf out" the Blairite MPs.
Speaking to Nick ahead of the Labour Party Conference in Liverpool, he said: "Put yourself in the shoes of the average voter. They look at Labour and see a party in chaos. They're not going to vote for a party in chaos.
"The chaos ends when the right wing is turfed out. Deselection.
"The Tories lost the Remain vote. They were in disarray. And what did the right wing do? Instead of turning their fire on the Tories, they turned their fire on their own leader.
"Wellington would have had them shot."
Mr Mulhearn insisted that Mr Corbyn can really connect with the people in the UK, adding: "The tide of history is flowing against the Blairites, it's flowing against austerity, it's flowing against inequality.
"It's like the scales have fallen from people's eyes. Corbyn has tapped into a vast reservoir of anger and resentment about what is taking place in this country, particularly since the collapse in 2008."