LISTEN: Hilary Benn's Passionate Syria Speech
2 December 2015, 22:03 | Updated: 25 August 2016, 13:16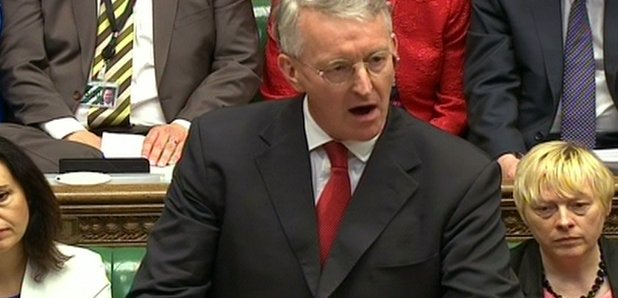 This is the remarkable speech from Hilary Benn in the Syria debate that won applause from both sides of the House.
He told the Commons: "We are here faced by fascists.
"Not just their calculated brutality but their belief that they are superior to every single one of us in this Chamber tonight and all of the people that we represent.
"They hold us in contempt.
"They hold our values in contempt.
"They hold our belief in tolerance and decency in contempt. They hold our democracy, the means by which we will make our decision tonight, in contempt. And what we know about fascists is that they need to be defeated.
"We must now confront this evil. It is now time for us to do our bit in Syria.
"And that is why I ask my colleagues to vote for this motion tonight."
Benn's speech won huge praise, including from our own Iain Dale:
I never thought @Hilarybennmp could make me tearful, but I feel unbelievably emotional after that tour de force. Utterly brilliant.

— Iain Dale (@IainDale) December 2, 2015
Tory MPs greeted the speech with a standing ovation, some politicians were seen to be in tears and many commentators hailed it as one of the finest speeches in Commons history.
Foreign Secretary Philip Hammond praised Mr Benn as he began his concluding remarks, stating: "That will go down as one of the truly great speeches made in this House of Commons."
MPs voted in favour of the airstrikes, with David Cameron's plans winning support from 397 in the Commons versus the 223 who opposed the action.
AIr strikes started less than an hour later.