TfL Fare Income Takes Serious Hit, Poses Problems For Mayor
8 February 2017, 13:54 | Updated: 8 February 2017, 14:37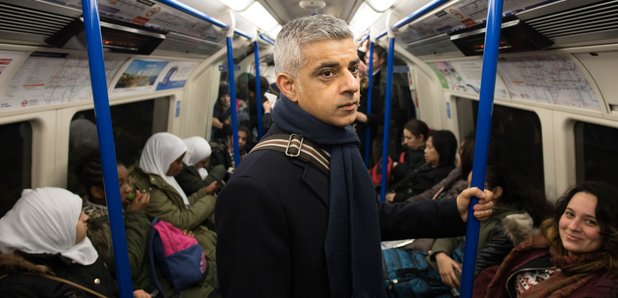 Income from fares is down £90m this year for TfL and it's posing problems for Sadiq Khan's fare freeze, says LBC's Theo Usherwood.
Tube journeys are down 14m on projections, with a cost of £43m to the TfL coffers. Meanwhile bus fares are down £51m, with the fall ascribed to passengers turned off by the level of crowding on buses.
Revenue from @TfL fares down £90 million so far in 2016/17. City Hall Tories say it raises more problems for Sadiq Khan's fares freeze. pic.twitter.com/s8FdxPKn5a

— Theo Usherwood (@theousherwood) February 8, 2017
The congestion charge is another factor in the falling income: money made from that has gone down by £6m, because more cars in central London are eco-friendly and are thus exempt from the charge.
That puts Sadiq Khan's fare freeze plan in a bit of a tight spot - it's already forecast to cost Transport for London £640m.
Val Shawcross , Deputy Mayor for Transport at City Hall, told LBC:
"We are delivering major efficiency savings that have already reduced the cost of operations by £129m compared with the first three quarters of 2015/16 – far outweighing this slightly lower fare income – and generating more money from our commercial development."