Trump: "London So Radicalised Police Fear For Lives"
8 December 2015, 14:48 | Updated: 25 August 2016, 13:20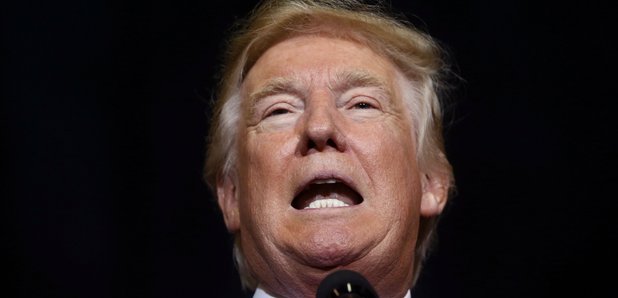 Donald Trump's latest shocking comments have taken aim at London, where he claimed parts of the city "are so radicalised police fear for their lives".
Speaking to MSNBC, the US billionaire and presidential hopeful defended his comments suggesting Muslims should be blocked from entering the United States.
Trump used the example of the British capital, saying: "We have places in London and other places that are so radicalised that the police are afraid for their own iives.
"We have to be very smart and very vigilant."
Earlier this year a Fox News "expert" was forced to apologised after he claimed Birmingham was a "totally Muslim" city where non-Muslims were afraid to go.
Trump's comments have sparked a big reaction on Twitter as Londoners took umbrage at the claims.
Parts of Donald Trump are so radicalised that people in London fear for their lives if he is elected

— Sir Robin Bogg (@robinbogg) December 8, 2015
Who cares what Donald Trump has to say about London

— Gary Clarke (@GaryJamesClarke) December 8, 2015
Sorry did Donald Trump honestly make those negative comments about London? Is he genuinely deluded? What a stain on mankind he is.

— Jacob Odam (@JakeOdam94) December 8, 2015