Picture Shows The Tragic Cost Of The Refugee Crisis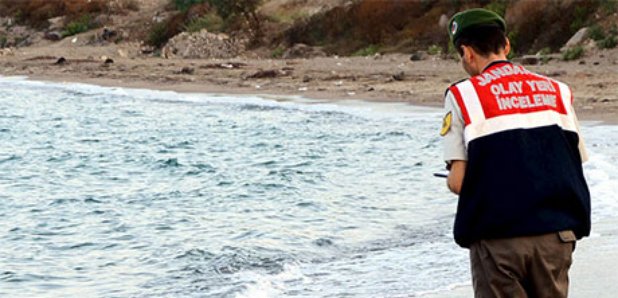 This is the picture that shows the tragic, human cost of the refugee crisis in Europe.
The Independent is carrying uncensored pictures showing the dead body of a toddler who washed up on a beach in Bodrum, Turkey.
The four-year-old child was one of 11 people, thought to be Syrian, who drowned trying to make it across the Mediterranean to Europe.
On their decision to publish the pictures, the newspaper wrote: "The Independent has taken the decision to publish these images because, among the often glib words about the "ongoing migrant crisis", it is all too easy to forget the reality of the desperate situation facing many refugees."
If you wish to see the picture, visit the Independent website
The photo has been shared thousands of times on Twitter as outcry over the refugee crisis grows.
Yesterday, Iain Dale received praise for his impassioned plea to the UK to accept 10,000 refugees from the war-torn country. You can hear it below.