Hospital Emergency Alerts Have Doubled In Just One Year
8 May 2018, 09:13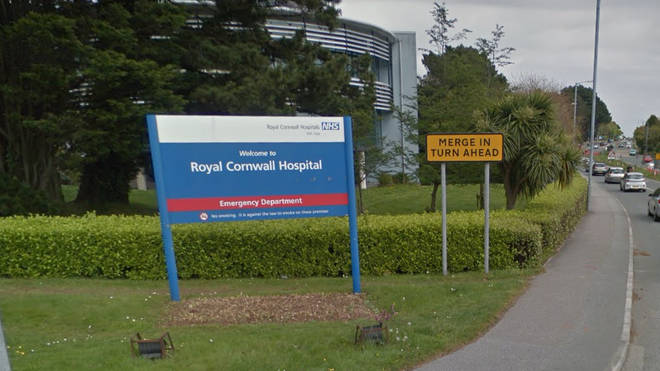 The number of hospitals operating at the highest emergency alert level has nearly doubled in the last year, LBC can exclusively reveal.
At least 54% of NHS Acute Trusts in England declared emergency measures - an Operational Pressures Escalation Level 4 (OPEL 4), equivalent to the old 'black alerts' - on at least one day between December and March.
This was an increase from just 28% in 2016/17.
Data on hospitals' emergency pressures used to be routinely published by NHS England, but this year they took the decision not to make it available.
The damning figures obtained from a Freedom of Information request by LBC, will fuel speculation that this was done in an attempt to bury bad news on the extent of the winter crisis in England's hospitals.
The worst offender was Royal Cornwall, which declared an OPEL 4 on 80 days in the winter period. Last year the worst offender Leicester only declared on 29 days.
What is an OPEL?
In 2016, the NHS introduced the OPEL framework to be a national standard for registering emergency pressures. The previous system of black and red alerts had been more fragmented, with regional variations.
The OPEL framework has levels ranging from 1 - 4, one being the lowest and four the highest level. There are a number of factors that might cause a trust to declare an OPEL of four, for example:
- no capacity across the Trust
- severe ambulance handover delays
- significant increases in A&E waiting times
- unexpected reductions in staffing numbers
On the declaration of an OPEL 4, everyone in the regional healthcare system is summoned to a teleconference. They can start redirecting patients, particularly ambulances, and cancelling elective operations.
Once a trust hits OPEL 4, "mandatory action is invoked", for example, control is taken out of the hands of the trust and the regional management tiers of NHS England & NHS Improvement will start stepping in.