NHS Chiefs Refused £2,500 Donation Because It Was Raised By Men In Drag
23 August 2017, 07:03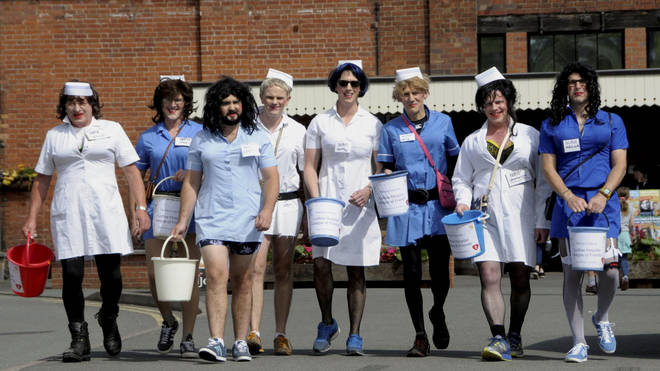 Hospital bosses have been criticised after rejecting a £2,500 donation - because it was raised by a group of men dressed as female nurses.
The Ludlow Bed Push has been raising money for Shropshire Community Health NHS Trust for the past 30 years, raising over £90,000.
But this year, bosses turned down the much-needed cash because the fundraisers' outfits were deemed "insulting", highly-sexualised" and "demeaning".
Jan Ditheridge, chief executive of the trust, has said she is not comfortable with how the event portrays medical staff, writing: "The presentation of men dressed as female nurses in a highly-sexualised and demeaning way is wrong, very outdated and insulting to the profession."
One of the fundraisers Peter Corfield said: "These guys, year after year, rain or shine, give up their free time to raise funds for the hospital - a hospital everyone here, including them, all hold dear, and of course they're angry they've been singled out and demonised in this way.
"We will hold on to the £2,500 together with other funds we have got and we will see how this pans out because we are just flabbergasted by their decision."