Father 'Marks' School's Holiday Fine Letter
10 August 2018, 15:38 | Updated: 10 August 2018, 15:51
A dad has 'marked' a letter sent by the Devon County Council that had seven spelling mistakes.
Daniel Moore from Exmouth in Devon received the letter, demanding a £60 fine, because he had taken his son out of school during term time for a holiday in Majorca, Spain in May.
Mr Moore said he would pay the fine but shared the letter on Facebook, highlighting seven spelling errors and graded it with a 'D-.'
You can see the errors below...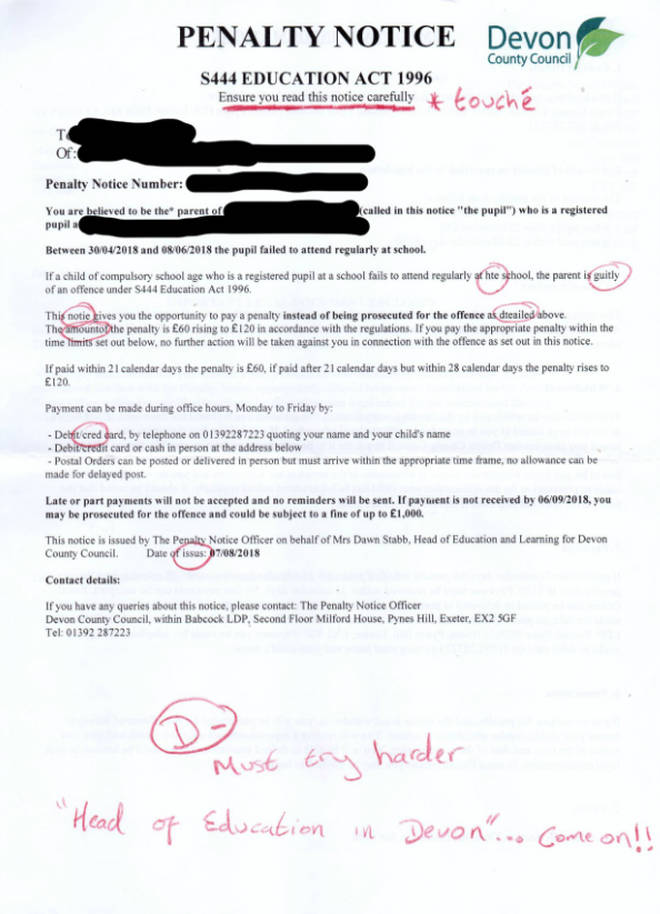 A Devon County Council spokesman said: "We have been trialling a new IT printing system and a number of mistakes were unfortunately not picked up before this letter was dispatched.
"It is an embarrassing error and we have taken steps to ensure it won't be repeated."