Remarkable Moment 6-Year-Old Genius Opens Her GCSE Results
24 August 2017, 11:08
This is the moment a six-year-old prodigy opened her GCSE results this morning.
Alexsha Monforde from east London is so good at maths that she sat the exam 10 years earlier than usual.
And remarkably, despite her tender age, she got a 5 - equivalent to between a B and a C in the old grading system.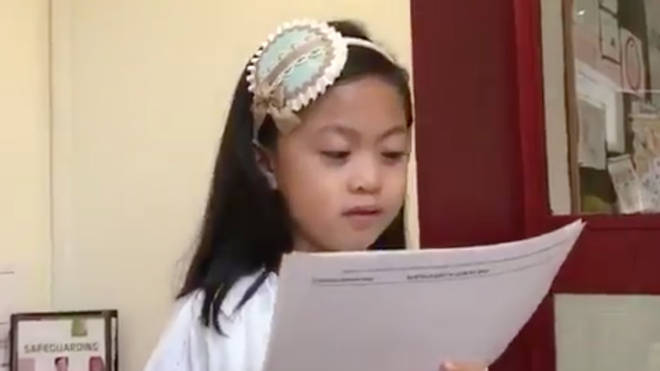 Alexsha told LBC: "I felt really curious. At least I got five. I find it like a game."
The proportion of GCSE entries receiving the top grades has fallen to its lowest in a decade.
This year, 20% were an A or above - or a 7 under the new number grades introduced for some exams in England.