BA Claim Free Food Scrapped Because Of Customer Demand, Customers Beg To Differ
29 September 2016, 16:27 | Updated: 29 September 2016, 16:28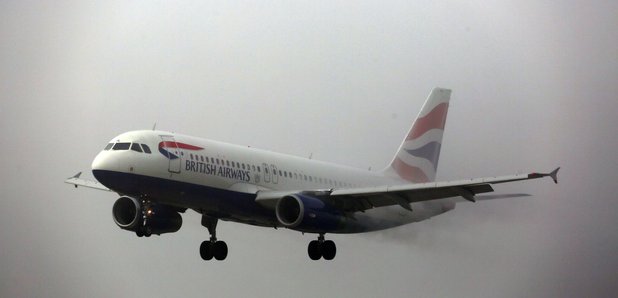 British Airways has decided to scrap the free snack given to passengers on its short haul services, saying it was down to "customer feedback" - these customers took to Twitter to offer feedback on that.
Five months after BA appointed a new chief executive who made his name running a no-frills Spanish airline, they've announced the change.
Economy class passengers on their shorter flights will no longer get to enjoy a snack like a bacon roll and soft drink. Now they have the choice to pay instead, choosing from a selection of Marks and Spencer snacks and salads.
As always with a change like this, Twitter was awash with furious people - but British Airways' Twitter team continued to bat away the complaints:
@marcos_placona We're taking a new approach to airline catering and working with the perfect partner, Marcos. ^Cec

— British Airways (@British_Airways) September 29, 2016
.@British_Airways @AirlineFlyer Which customers asked you to remove free bottled water, soft drinks, beer, wine and spirits?

— Alastair Mackie (@mackieap) September 29, 2016
@daisy_ayers We're very sorry to hear you feel this way, Daisy. This is a positive move by BA to provide catering from a premium brand 1/2

— British Airways (@British_Airways) September 29, 2016
@markvauxhall Hi Mark, We have clean potable water on board, which our customers are welcome to have. ^Anthony

— British Airways (@British_Airways) September 29, 2016
@WhatTheBearSays The research and feedback has been extensive. We appreciate all comments. ^Cec

— British Airways (@British_Airways) September 29, 2016