People Are Tweeting #TrumpAltRight Films - And It's Very Funny
22 November 2016, 12:40 | Updated: 22 November 2016, 15:29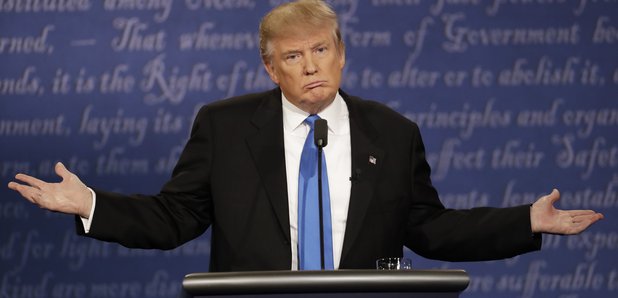 People on social media have been tweeting examples of Donald Trump and Alt-Right films - and some of them are hilarious.
The President-Elect is the target for the jokes, many based around his comments on immigration, building a wall and his support by the alt-right movement.
Here are the funniest tweets.
1)
Finding Nemo And Deporting Him #TrumpAltRightFilms

— David E (@DaSkrambledEgg) November 22, 2016
2)
The Facist and The Furious #TrumpAltRightFilms

— Dave Reimink (@DaveReimink) November 22, 2016
3)
The perks of being a wall builder#TrumpAltRightFilms

— Ed O'Meara (@edfomeara) November 22, 2016
4)
#TrumpAltRightFilms

Who Cares What Women Want?

— Blake Raab (@N4BWR) November 22, 2016
5)
No Taxes For Old Men #TrumpAltRightFilms

— Elizabeth Croydon (@ECroydon) November 22, 2016