Southern Rail Asked Passengers To Tweet RMT Over Strikes, It Went Badly
3 October 2016, 11:40 | Updated: 3 October 2016, 14:39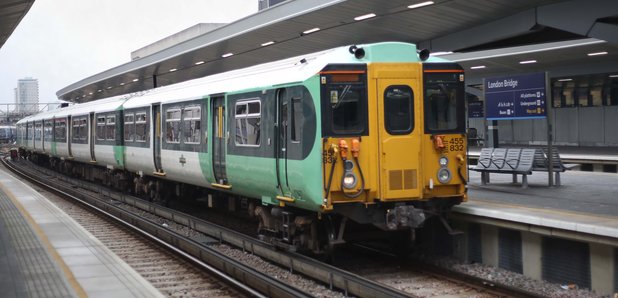 Southern Rail attempted to hit back at the RMT over the train strikes which have hit their train lines - and it backfired badly.
- Southern Rail: How The Train Services Have Broken Down
Last week, the union announced a further set of five 48-hour strikes, which will cripple the service across the south.
Southern Rail, under fire after a huge rise in the number of cancelled and severely delayed trains, asked customers to tweet the RMT union to show them how they feel about the strikes.
Time to get back on track. Tweet @RMTunion & tell them how rail strikes make you feel. https://t.co/IVaRAGBBSV #SouthernBackOnTrack pic.twitter.com/lpBcXs9K5f

— Southern (@SouthernRailUK) October 3, 2016
But as a PR stunt, it did not go well.
Passengers turned on them, railing at the train company for the way that they are running their service.
.@SouthernRailUK When people waited three hours at Brighton last night, was that because of strikes?

— Cr O'Grizimov (@Mr_Ogrizovic) October 3, 2016
@SouthernRailUK @RMTunion and I'd rather be delayed by a strike than your company's inability to hire enough staff

— Matt Woosie (@MattWoosie) October 3, 2016
@SouthernRailUK @RMTunion fully behind them. You, southern rail, are the issue. Not the union.

— Elizabeth Ammon (@legsidelizzy) October 3, 2016
@SouthernRailUK @RMTunion hey Southern Rail, you are the WORST. I fully support the union. Fire your social media team too.

— Nat Saunders (@ratbanjos) October 3, 2016
@SouthernRailUK I support @RMTunion and the sooner we re nationalise the railways the better.

— Mark Thomas (@markthomasinfo) October 3, 2016