Twitter Marks Brexit's 1st Anniversary In A Very British Way
23 June 2017, 11:32 | Updated: 23 June 2017, 11:47
Exactly one year ago today the UK shocked the world by voting to leave the European Union. Now, Twitter is marking the first anniversary in a very British way.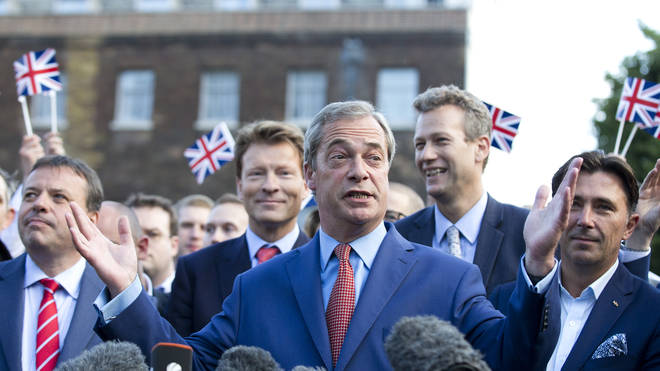 It's a celebration for some with many leading pro-Brexit supporters describing the 23rd June as "Independence Day".
But for others, the occasion is that of a slightly more sombre feel and the perfect opportunity to mock the result.
LBC's very own Nigel Farage was one of the first to kick off proceedings…
Even staunch Remain supporter Gary Lineker was getting in the mood as he wrote "Happy birthday Brexit" - before later reminding us his true feelings about the vote.
'Hindsight is a wonderful thing'. Imagine being able to use hindsight to correct a giant cock-up. Is it inconceivable to do so with Brexit?

— Gary Lineker (@GaryLineker) June 23, 2017
... And then came the jokes.
My work canteen are out of croissants for the first time in memory. Hope you're happy with yourselves, you monsters. #BrexitAnniversary

— Vicarious Dave (@GoldenVision90) June 23, 2017
There's even a Twitter account which tweets once a day on whether or not Britain has left the EU.
No. Britain is still in the European Union.

— Have we left the EU? (@HaveWeLeft) June 23, 2017
Back in the real world, today's "Independence Day" falls on day two of the European Council summit in Brussels.
Theresa May has laid out her proposals for the post-Brexit status of EU citizens living in Britain.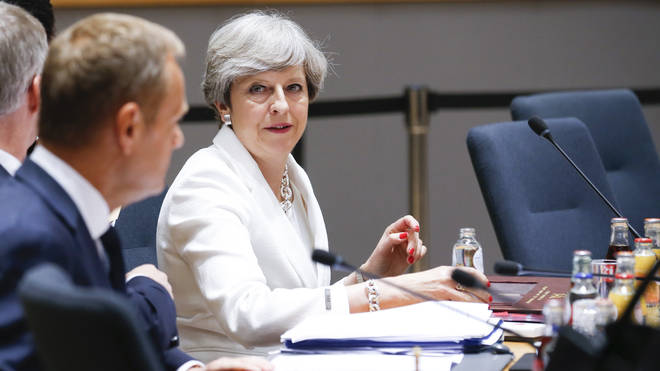 The Prime Minister has guaranteed permanent "settled status" to the three million EU nationals in the UK - as long as reciprocal rights are offered to Brits on the continent.
So whether you're celebrating or trying to forget it ever happened - tweet us your #BrexitAnniversary message @LBC.