WATCH: Sea Lion Pulls Young Girl Underwater
22 May 2017, 10:41 | Updated: 22 May 2017, 10:47
This is the shocking moment a young girl was grabbed by a sea lion and dragged into the water.
The incident in Richmond, Vancouver was caught on film by a student.
The sea lion is believed to have been attracted to Steveston Fisherman's Wharf by people who were throwing bread into the water.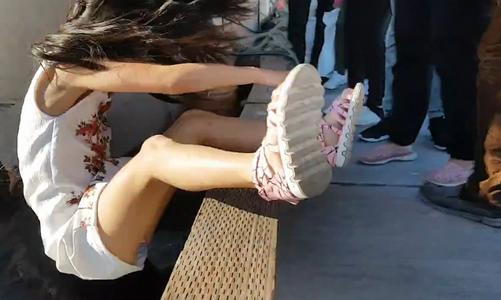 As the girl sat on a bench, the sea lion reached up and grabbed hold of the girl's dress, pulling her into the water.
She screamed and a man believed to be a relative of the girl jumped in and lifted her to safety. She appeared physically unharmed.
Watch the dramatic video above.