Weatherman Blown Away Live On Breakfast TV
27 June 2017, 14:58
An Irish weatherman was blown off-camera by a ferocious gust of wind - and his co-presenters couldn't stop laughing about it.
Deric Hartigan, a weather presenter on Ireland's TV3, was giving his forecast from an outdoor location while holding a flimsy yellow umbrella.
A gust of wind took hold of the umbrella and sent him flying off-camera.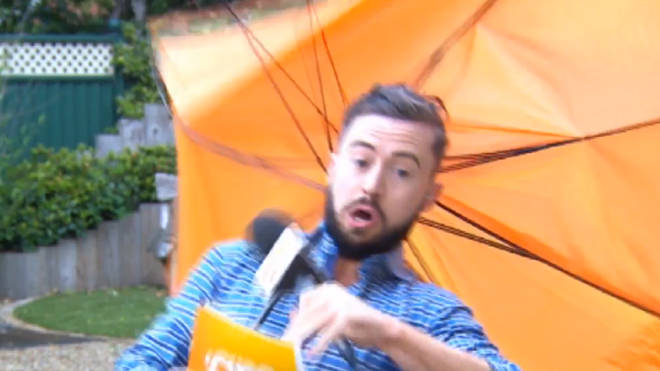 The camera cut back to the studio, where presenters Sinead Desmond and Mark Cagney were in hysterics.
"Don't mess with Mother Nature," was all Cagney could say.
The video has gone viral with hundreds of thousands of people watching the clip on social media.